23 April 2014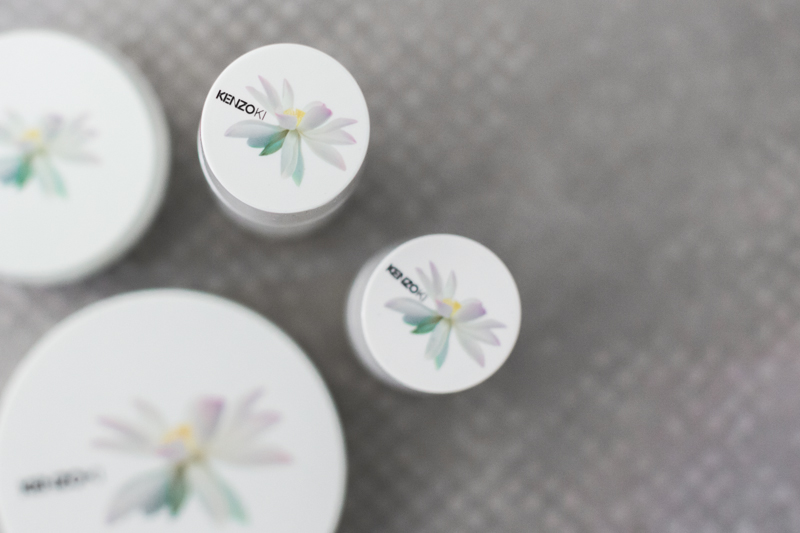 Je vous promets depuis longtemps un article "routine beauté" sans avoir le temps de m'y atteler vraiment… Je ne perds pas de vue ma promesse mais c'est plus simple de vous parler de mes coups de coeur au fur et à mesure de mes découvertes et de mes nouvelles addictions…!
Il y a quelques mois déjà, j'avais eu l'occasion de tester (et d'adorer) les produits KENZOKI des 3 gammes classiques de la marque : vapeur de riz, fleur de gingembre et lotus blanc. J'utilise encore plusieurs d'entre eux, notamment l'eau bienfaitrice sensuelle à laquelle je suis complètement accro.
Mais vous l'avez compris, la trentaine approche très dangeureusement et avec elle, ma peur de vieillir ne fait que s'accroître ! Du coup, je suis très curieuse des cosmétiques et des soins qui ont des effets préventifs sur les premiers signes de vieillissement cutané.
La gamme BELLE DE JOUR de KENZOKI à base de Lotus Blanc avait donc tout naturellement éveillé ma curiosité. J'ai testé la crème Belle de Jour pour un visage aux anges, le Sérum de Lotus Blanc, le Masque de Lotus Blanc et le Regard d'Ange.
Sans surprise, j'ai été conquise !
KENZOKI tient ses promesses : la peau est hydratée, relaxée, rayonnante. Les petites ridules de déshydratation autour des yeux s'estompent !! Le parfum est divin et les textures sont très agréables, fondantes et légères.
Comme toujours avec KENZOKI, le moment de prendre soin de soi est une vraie invitation au voyage, au calme. Le rituel de la toilette devient un vrai moment de plaisir et de détente : j'adore !
Vous pouvez trouver les produits de la gamme KENZOKI en ligne ici sur le site officiel et chez SEPHORA.
Belle journée, à très bientôt.
Leave a comment
In the same category :
22 April 2014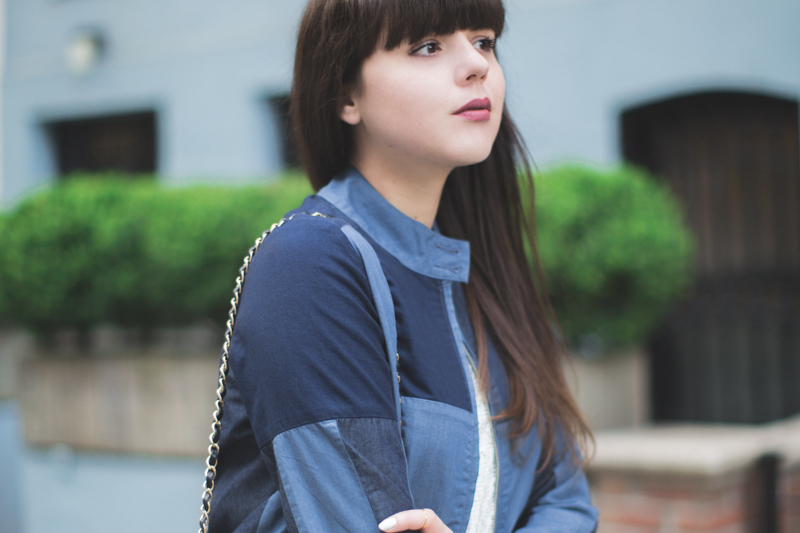 Maybe you remember that, during New York Fashion Week, I had really loved Tommy Hilfiger show and it made me want to know the brand better, to rediscover it.
New York walls are covered with ads from the beautiful capsule collection ZOOEY & TOMMY, but for the moment, I've chosen to be True to the blue. For this summer collection, Tommy Hilfiger revisits denim, chambray and indigo, taking inspiration from the brand's thirty years of archives. The result? Chambray shirts, retro dungarees, denim shorts, timeless and classical pieces celebrating the brand's heritage with a modern twist (you can see the collection here and here). There is also a giveaway on Instagram : to play, you just need to send an old picture of you wearing denim, using the hashtag #throwbackdenim. You can win a trip to California! (personal message : Mom, if you find the picture of me with my denim dungaree, my bunches and my red round glasses, I will enter the contest!).
I had a crush on this patchwork bomber jacket, that I'm wearing with one of my favorite Mom jeans, a short sweater, a pair of superga and my beloved navy Chanel. An elegant, sportswear style, a bit retro but not too much, perfect for spring transition.
I hope you'll like my outfit. See you soon!
–
BLOUSON PATCHWORK DENIM TRUE TO THE BLUE SPORTSWEAR TOMMY HILFIGER - MOM Jeans ASOS – Pull ASOS – Sac CHANEL vintage – Tennis en toile SUPERGA
Leave a comment
In the same category :