After the great beginning of the festival season
(Rock'n Solex, Rennes, Brittany), I wanted to go back to some old favourites ! A flower dress, pixie boots, a tan leather jacket and a nice basket and I am ready to dance on good music, laughing
with friends….

Après le fantastique début de la saison des festivals (Rock'n Solex, Rennes), j'avais envie de retourner aux bons vieux classiques. Une robe à fleurs, un sarouel, des bottines de lutin et une veste
en cuir camel, un panier et me voilà prête à danser sur de la bonne musique en rigolant avec mes amis !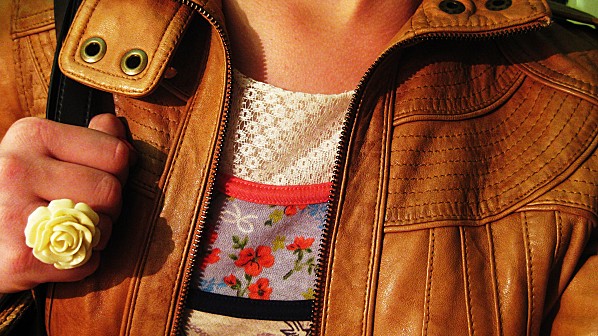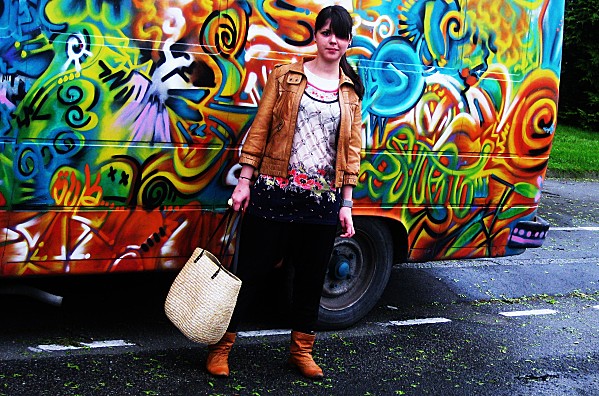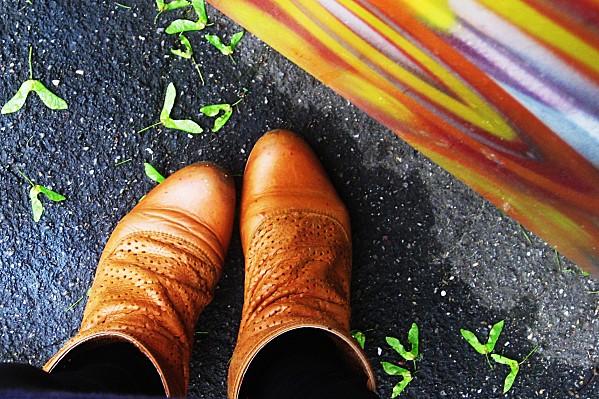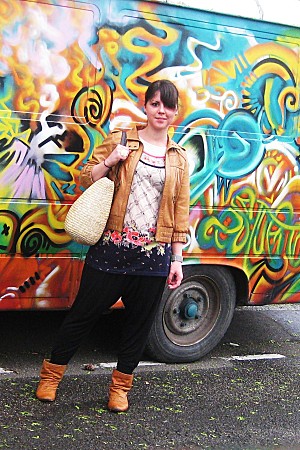 Tan Leather Jacket / Bomber from Miss Selfridges
Tan Leather Boots from Zara
Dari Meya Dress
Topshop carrot pants
Flower ring Texto
Eurodif basket