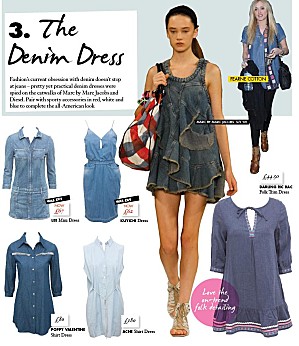 Can you imagine how surprised I was when, just before uploading these pictures this morning, I checked my e-mails and found the Asos Newsletter : they were talking
about denim dresses : just the day I wanted to show you my new cheap and marvellous denim dress !!!
Anyway, I hope you like it !
Hope you're gonna vote for me in the Cosmo fashion blogs contest today !!
MORE PICS IN THE OUTFITS & PICTURES SECTION !
Pouvez vous imaginer ma surprise quand, juste avant de mettre ces photos ce matin, en checkant mes mails, je suis tombée sur la newsletter Asos : la robe en jean à l'honneur ! Pile poil le jour
où j'avais décidé de vous montrer ma nouvelle robe en jean, pas chère mais charmante !!!
Bref, j'espère que vous aimez…
et que vous allez voter pour moi au concours cosmo !
PLUS D'IMAGES dans la rubrique OUTFITS & PICTURES !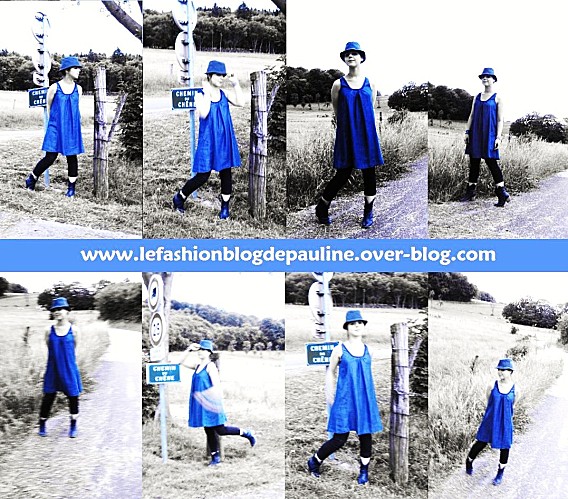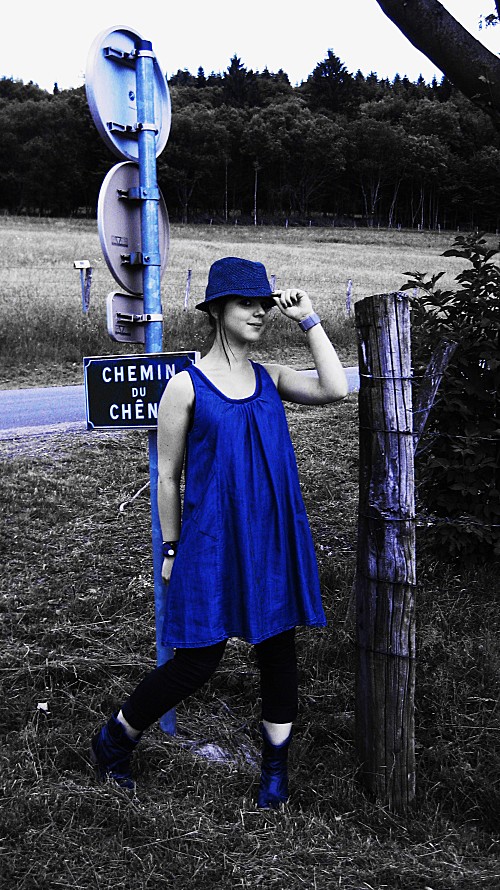 Skinny black trousers ZARA
Denim dress PROMOD
Blue cowboy boots TEXTO
Blue and grey hat H&M
ARTICLES FROM InStyle (german magazine) & ASOS NEWSLETTER FROM TODAY !