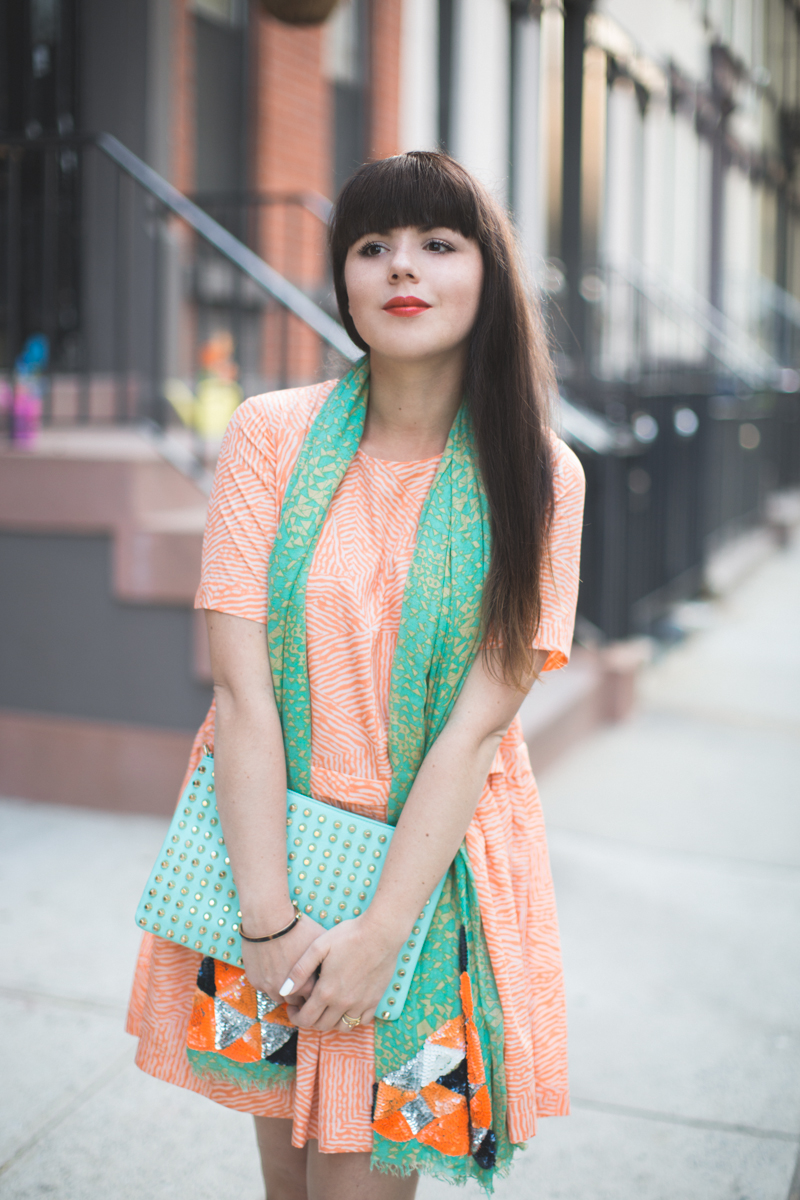 Another ESSENTIEL total look with, once again, many colors and prints !
I'm wearing: an oversize orange dress with a perfect cut ; a "meow" spring coat (do you recognize the print of my skater skirt from last week?) with a detail that kills : the polka dot lining that appears when you roll up your sleeves ; a mint stole embroidered with sequins ; a mint studded clutch ; and a pair of lovely high sandals.
It's funny because orange is a color I always found was hard to wear, but now I like it more and more!
Once again, an audacious mix of strong pieces, prints and colors! Exactly what I love to wear in Spring! Hope you'll like it too J
The title, more than a statement, is a wink to one of my favorite TV shows, which will be back on air in a month! I just can't wait! Is anyone else here addicted to Piper Chapman's adventures? Otherwise, you really should catch up with the first season before June 6th!
—
Robe ESSENTIEL – Manteau Léopard ESSENTIEL – Étole brodée ESSENTIEL – Sandales ESSENTIEL – Pochette cloutée ESSENTIEL