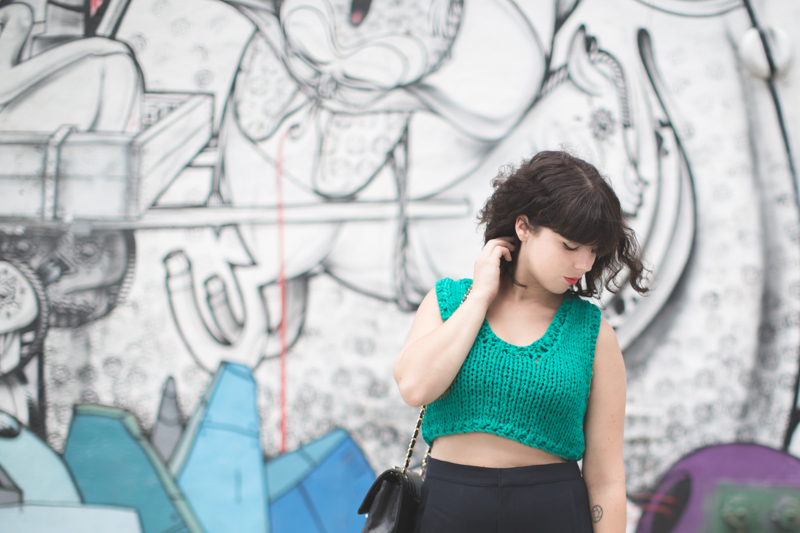 A very quick post because I'm taking a plane in a few hours to Paris, where I'll stay for about two weeks! Well, theoretically at least – if, and only if, my flight is not affected by the strike… I should be one of the lucky few that will be able to leave, but a last minute bad surprise can happen so I don't want to cry victory too quickly…
At first, I just wanted to make an Instagram of this graffiti-look, shot during a Sunday walk in Brooklyn, but then I thought a real article where you could see the whole outfit in details would be better !
I'm wearing my high-waisted culotte from Club Monaco (same here in powder pink) with a small sweater from Romy & Ray, the beautiful brand I regularly talk to you about.
High waist + crop top is my perfect equation of the moment… You must be sick of it ! Don't worry, fall is coming, I'm gonna have to find another combo for the "no-inspiration" days !
Have a lovely week! See you on Wednesday morning for an article I can't wait to share with you!
–
Culotte CLUB MONACO – Chanel bag – ROMY AND RAY sweater – SEE BY CHLOE shoes on Sarenza