I already told you
how much I miss living in the UK… So, this is my tribute to the Union Jack !!!!
If you would like to feel like an english young woman, asos.co.uk and topshop.co.uk are there to help !!!
You can buy yourself great clothes and accessories : like this tee from the Barbara Hulanicki Collection for Topshop or this Asos Union Jack bag that reminds of the one that
Agyness wears quite every day… Ok, I know, it's not the Chanel one, but it has the quilted flag, the chain and leather strap and I love it !
Do not forget to vote for me for the Cosmo contest !!!

Je vous ai déjà dit à quel point vivre au Royaume Uni me manque…. Voici donc ma dédicace à l'Union Jack !!!!
Si vous avez envie de vous senti comme une jeune femme anglaise, asos.co.uk et topshop.co.uk sont à votre service !!! Vous pouvez y acheter vêtements et accessoires : comme ce t-shirt de la
collection dessinée par Barbara Hulanicki pour Topshop, ou encore ce sac Union Jack Asos qui rappelle celui que Agyness porte presque tous les jours… Oui, bon, ce n'est pas le Chanel, mais il a
quand même le drapeau matelassé, la bandoulière en chaîne et cuir entremêlé et je l'adore !
N'oubliez pas de voter pour moi
au concours des blogs mode Cosmo !!!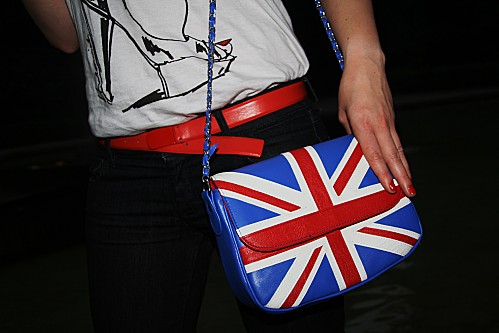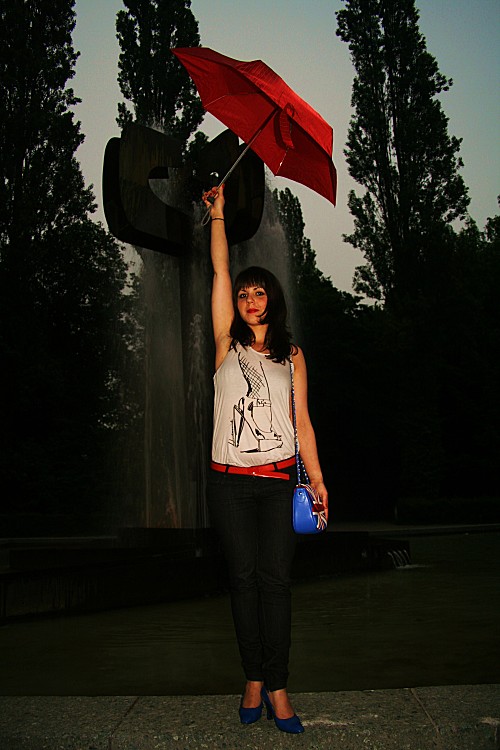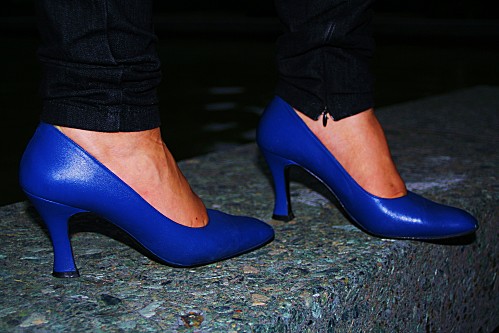 TEE : Barbara Hulanicki for TOPSHOP
BLUE SHOES : Vintage
UNION JACK BAG : ASOS
RED BELT : KOOKAÏ (thanks romy !)
JEANS : ZARA
RED UMBRELLA : THE GLOVE STORY
And the Chanel one. carried by Agyness………….. Grrrr I'm so jealous…. even if I love my ASOS bag…..