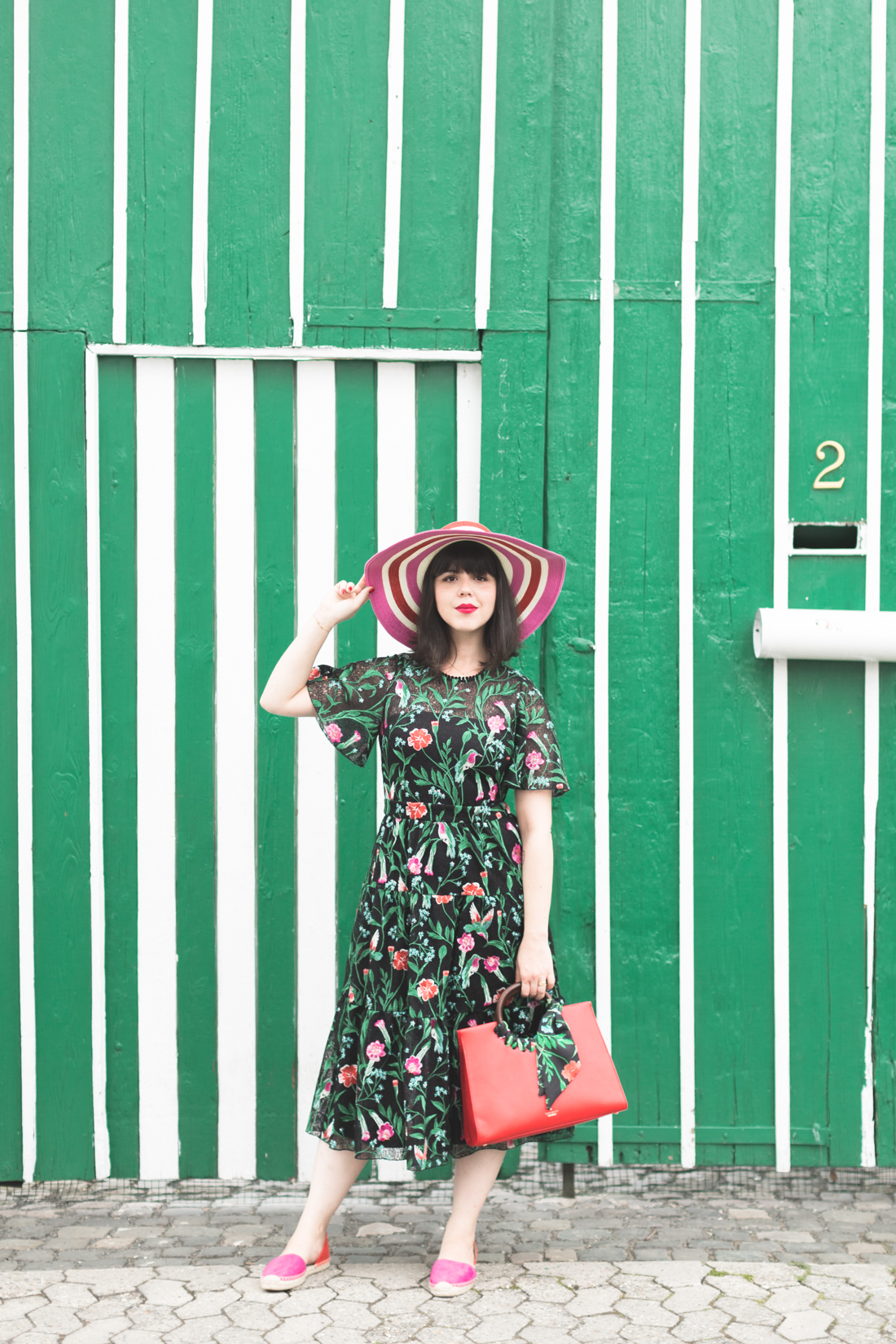 Today's outfit is colorful and a bit wacky. You know how much I love Kate Spade New York since the time I used to live in the city. I've worn a lot of their beautiful dresses and original handbags. It was amazing, back then, to go to their presentations during NY Fashion Week. So when they asked me to imagine an outfit with a dress from the new collection, I was thrilled.
It is such a pleasure to work with a brand I'm so fond of, and which always surprises me.
As you probably already guessed, the dress I'm wearing today is from Kate Spade New York, and it's probably one of the most beautiful dresses in my closet.
Black lace with tropical flowers and hummingbirds embroideries, beautiful sleeves and a petticoat… this dress is a wonder. I can totally imagine a very elegant way of wearing it, with black heels, a small leather pouch, hair tied up… it would be the perfect outfit for a Garden Party.
But to show it to you in the streets of Mainz, I wanted something a little crazier and colorful, because that's what I think about when I think of Kate Spade New York's universe. I suddenly remembered this big wooden doors which I had already used as a background in March (here). I don't really like using the same set twice, but this time, it couldn't have been better.
I'm wearing this dress with a lovely red leather handbag with a wooden handle and a silk scarf with the same print as the one on my dress. I also wear a pink, red and green summer hat which looks like it was made for this photoshoot, and a pair of pink and red flat espadrilles. I actually regret choosing theses shoes, it might have been better with my coral platform espadrilles from Sézane. It would have make me look taller.
Anyway… Some of you noticed on my last articles that I've lost some weight. I must admit that when I look back to my Kate Spade New York  outfits from last summer (here and here), I can tell the difference. My Little L. will soon be 18 months, and I still have a few more pounds to lose. But I already feel much better now. I start looking like myself again. I will take time in september to tell you everything about it : how I put on weight during pregnancy, how long and hard it was to fight to lose this weight, and how different I feel about my body now that I'm a mom. I really want to take some time to do it because it matters to me. So see you this autumn if you're interested!
I hope you'll like this outfit!
Jardin Embroidered Lace Dress KATE SPADE NEW YORK – Leather Bag KATE SPADE NEW YORK – Sunhat BODEN – Suede Espadrilles BODEN
—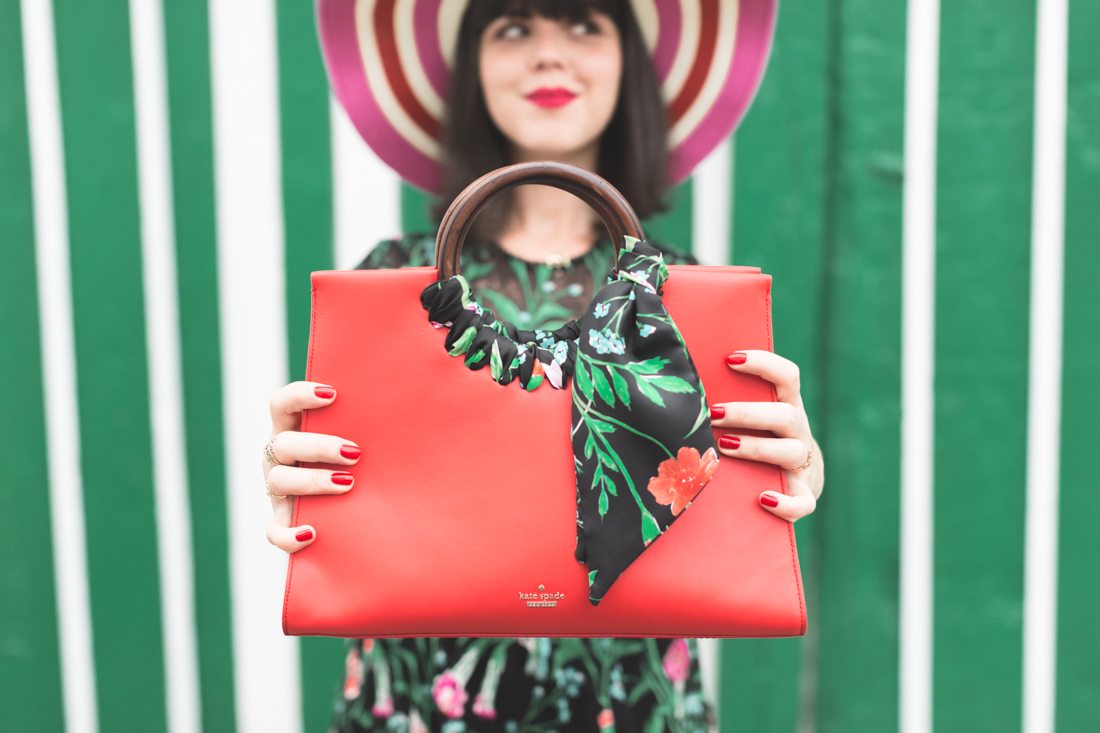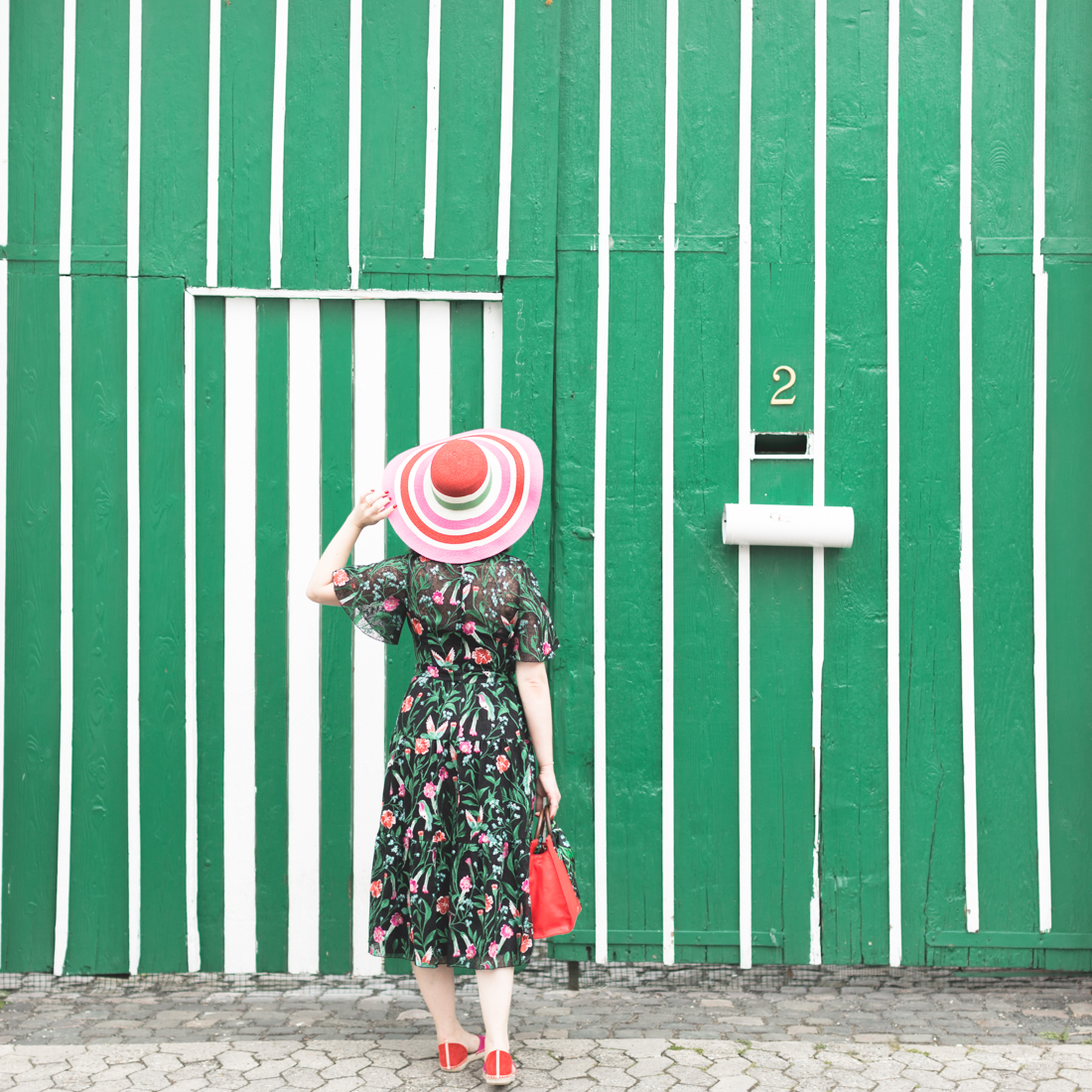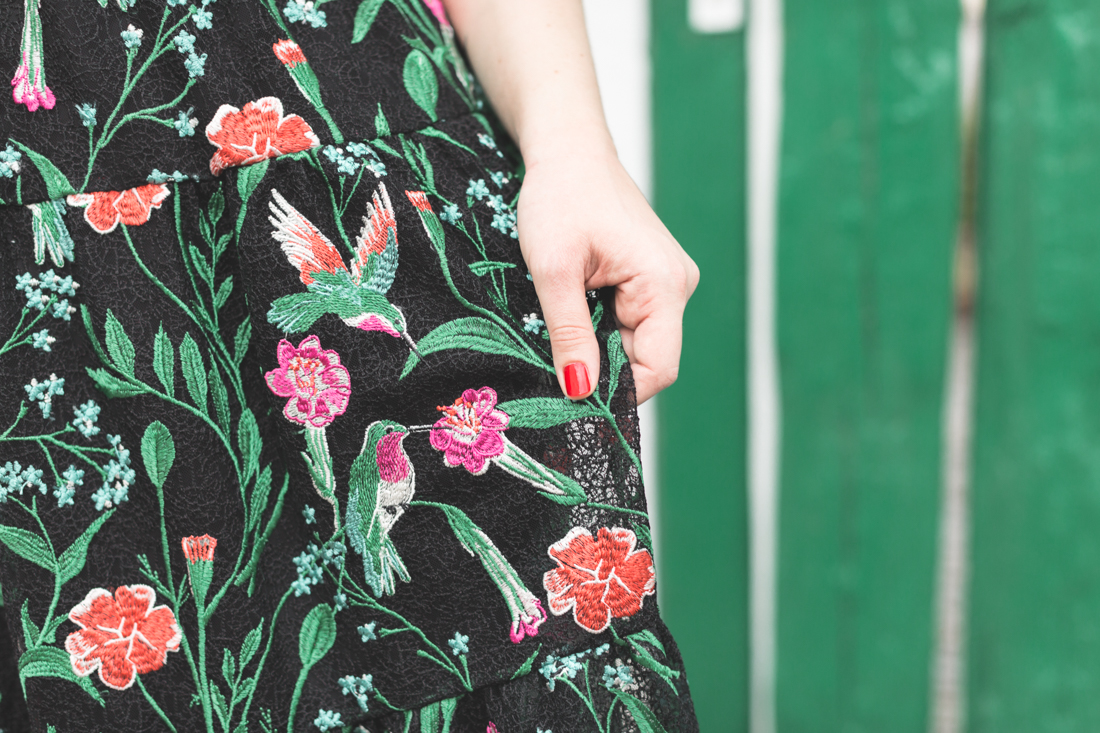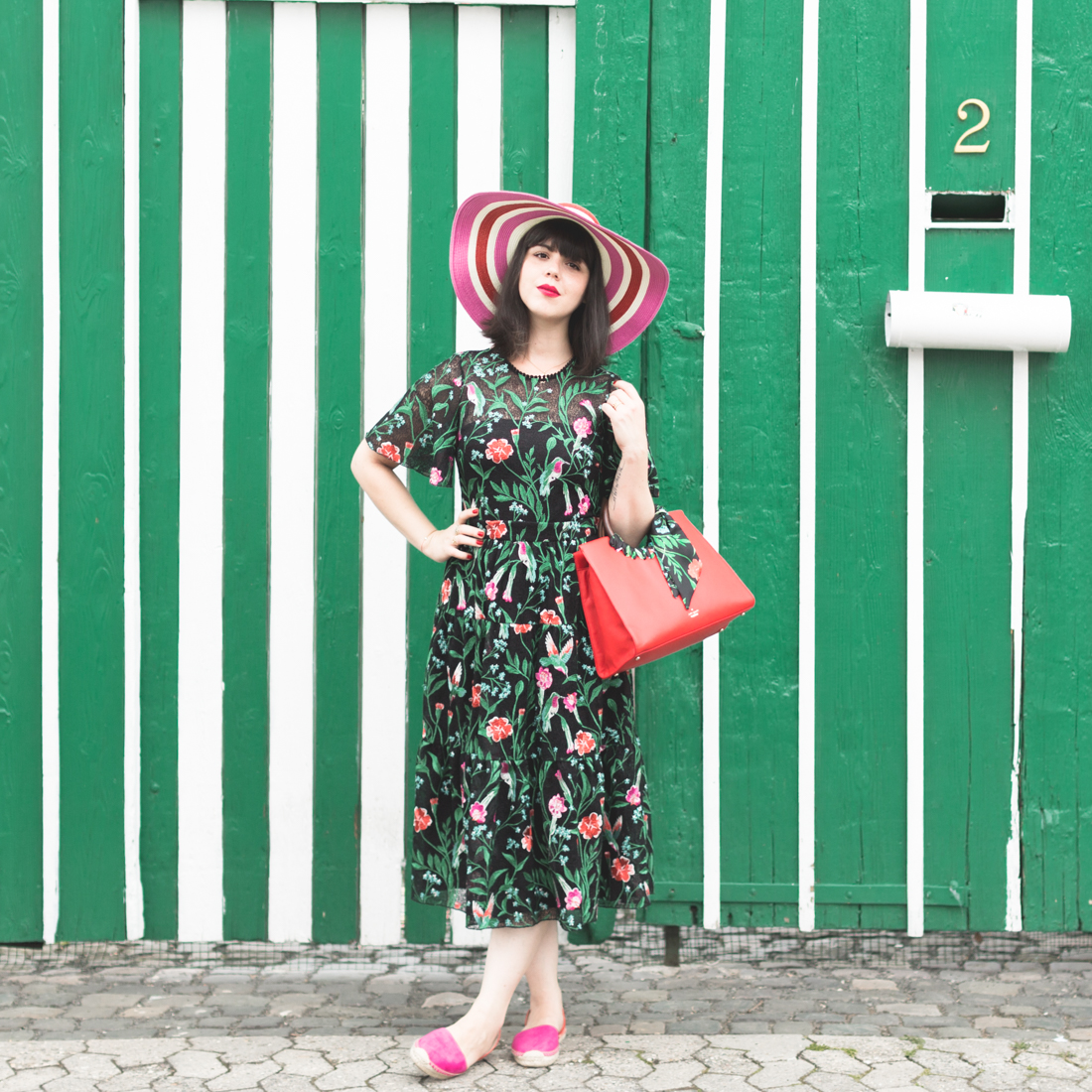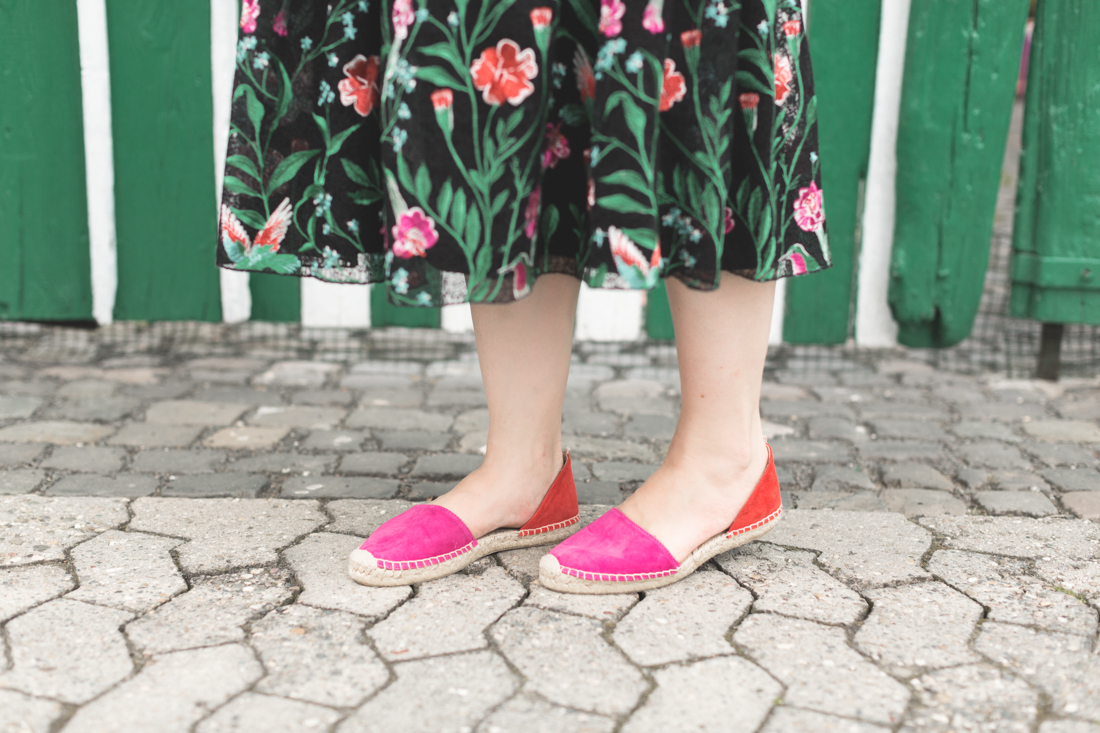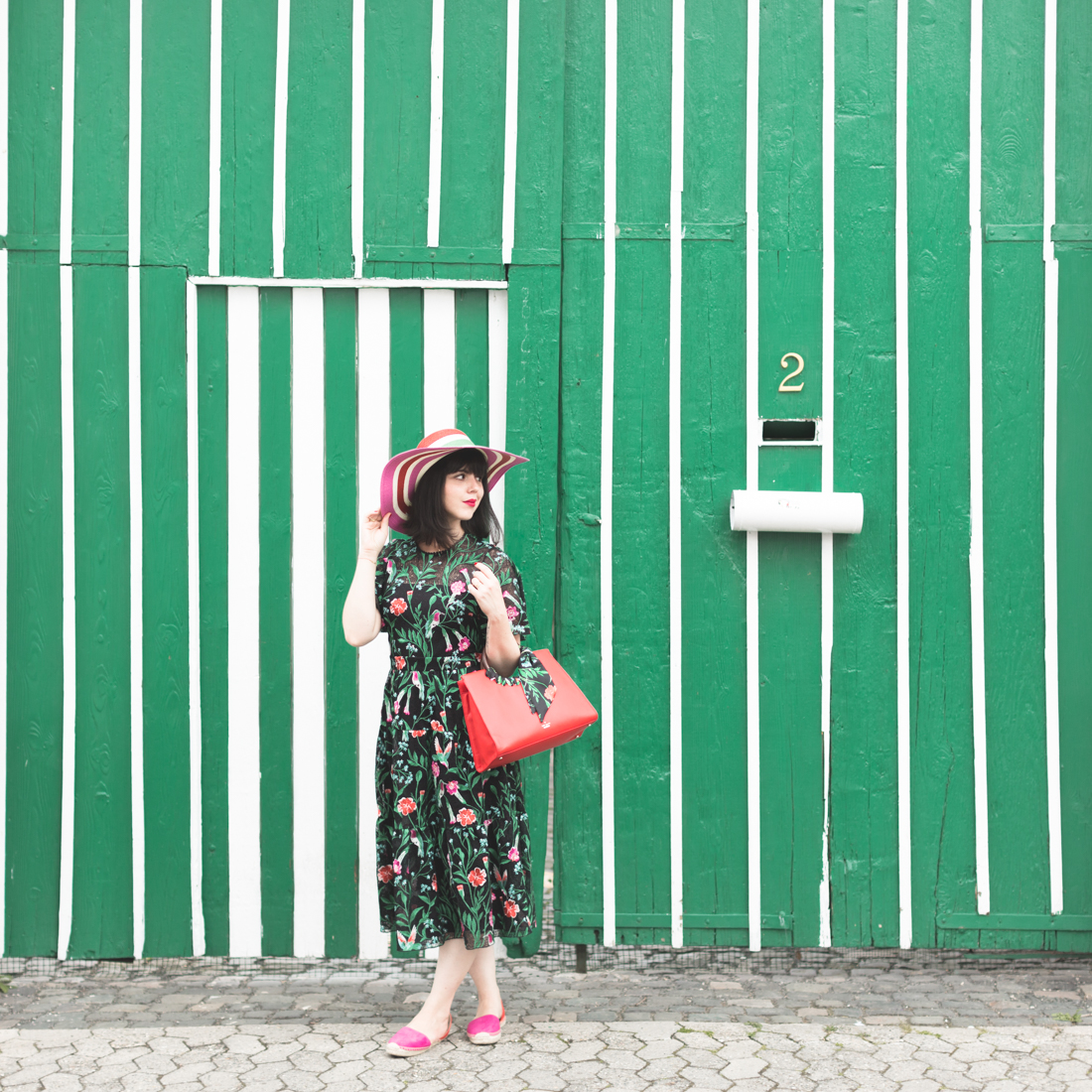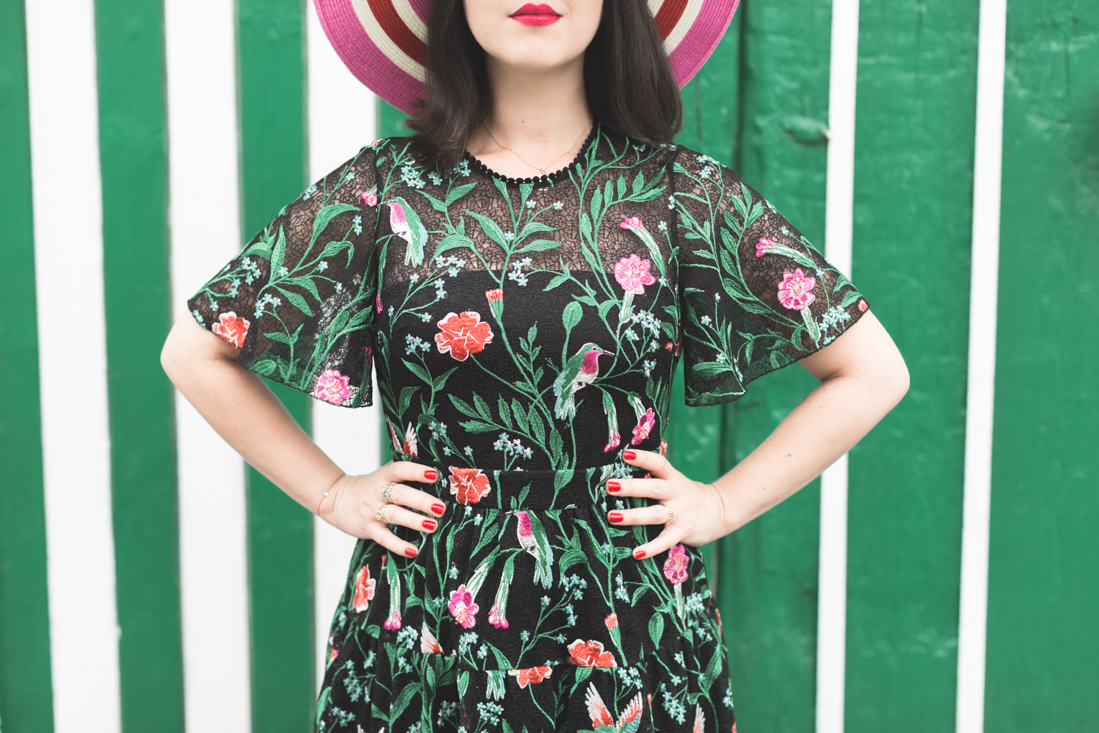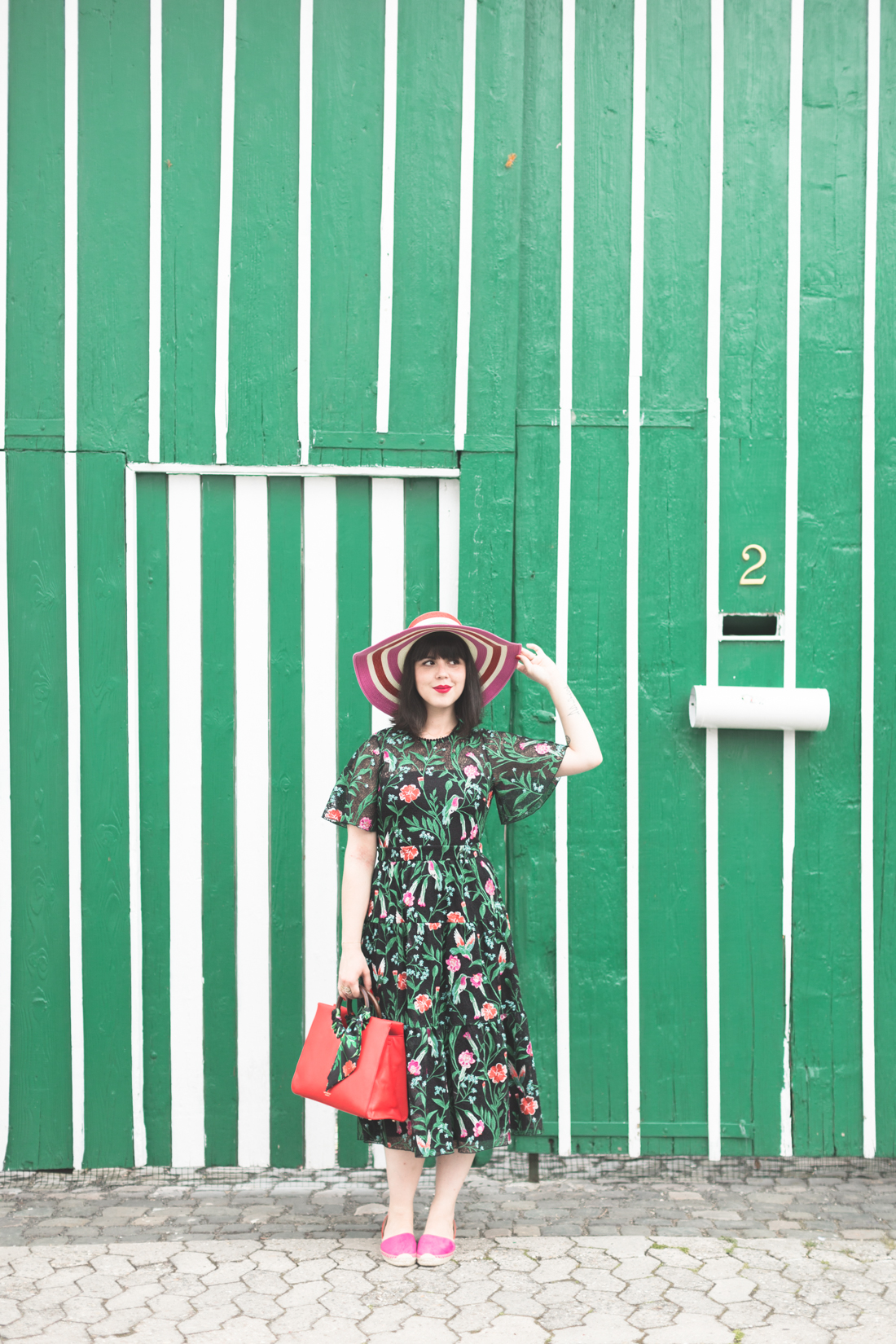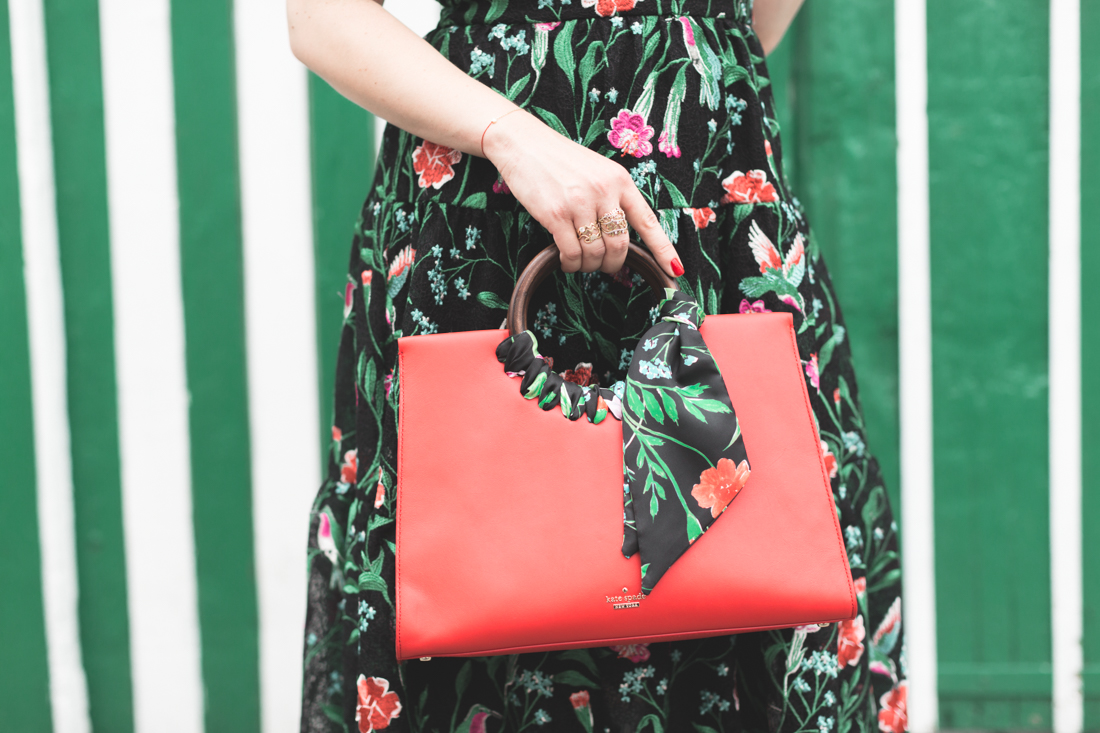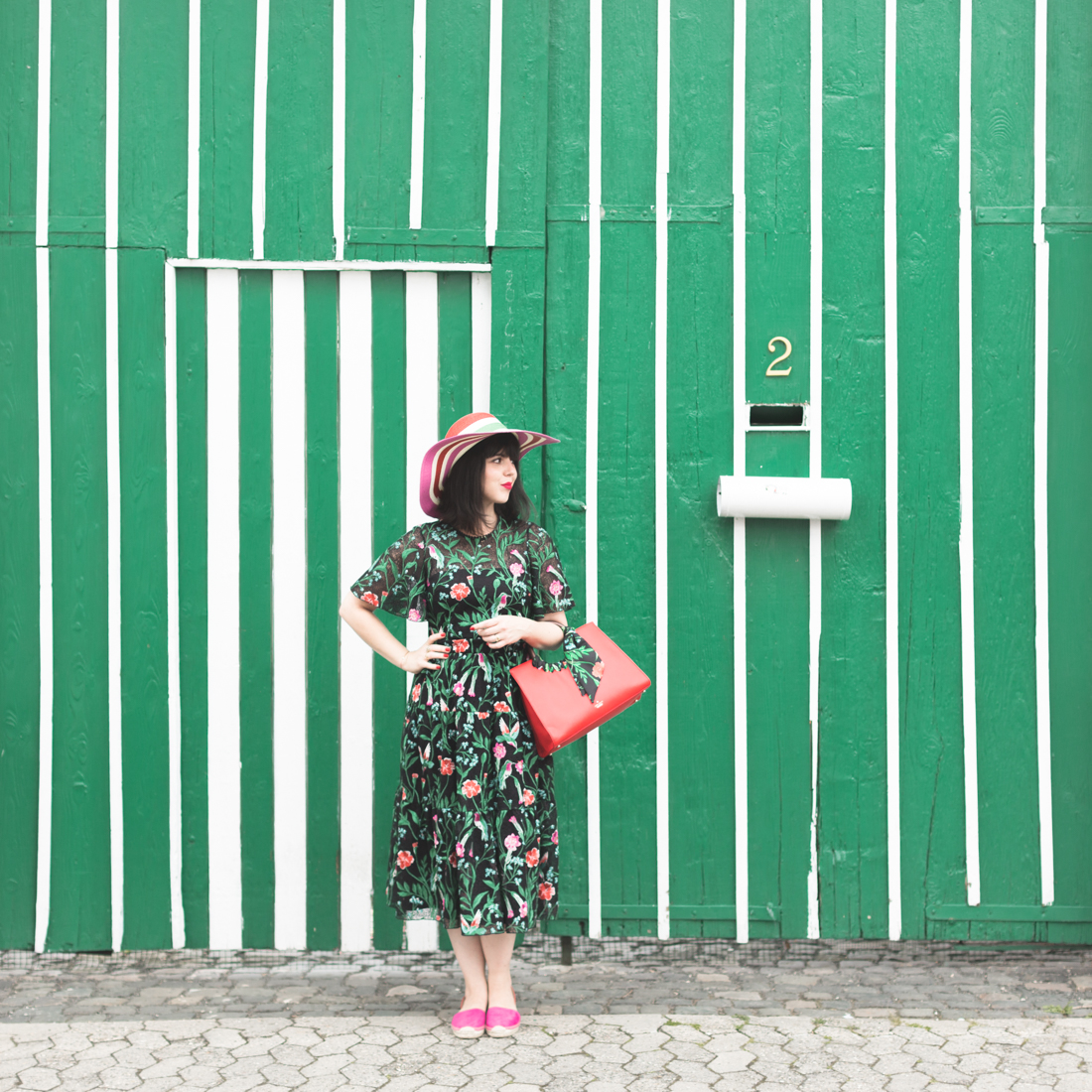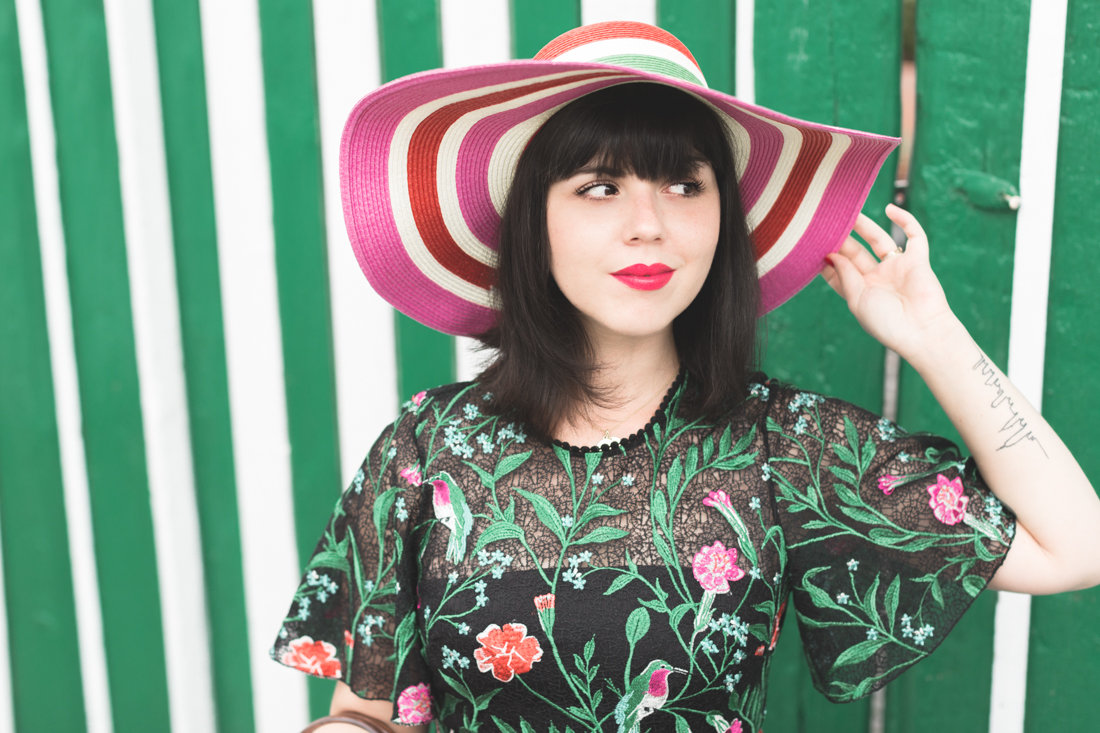 ♦ Disclaimer : This article is sponsored by Kate Spade New York & Rewardstyle