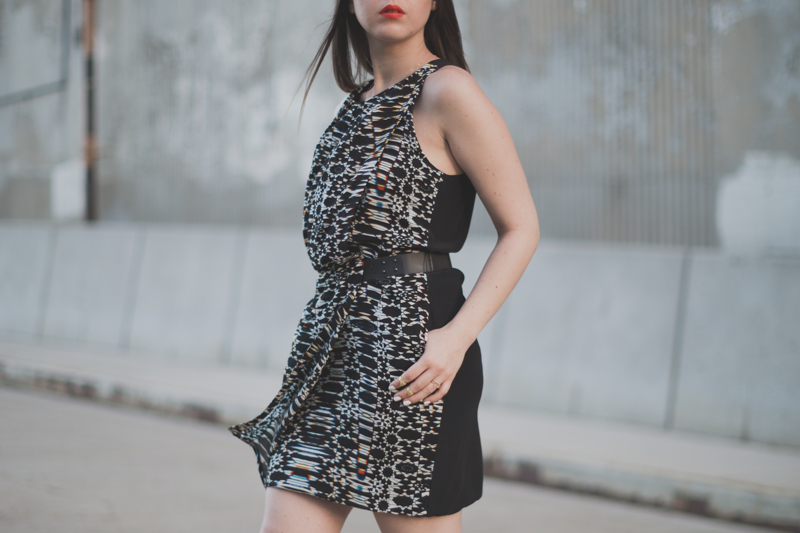 I've found THE perfect summer dress ! I love the psychedelic black and white print with subtle color hints, and the fake wrap is rather flattering. It also looks really nice with a pair of black ballerinas, and I can't wait to find the perfect flat sandals to wear it in a more casual way.
Anyway, as you can see, I'm in love with my little MAJE dress (Place des Tendances), and I'm going to wear it all summer long !
I have to leave already. I'm in Paris, jet-lagged (so awful in this way, I'm exhausted !) and I'm leaving in a few hours to meet Emilie and Zoe for our dear Celine's wedding ! So I can't really hang around !
But still I hope you'll like the look !
See you very soon, have a nice week-end and please feel free to follow my stay in France on Instagram !
Maje dress via Place des Tendances – SEE BY CHLOE Pumps via Sarenza – Engagement and wedding rings : Dior – Printemps joaillerie – Midi Rings URBAN OUTFITTERS – Nails : White Hot Sephora by OPI – Lipstick : PUNCH DRUNK SUPER-SATURATED – URBAN DECAY via Sephora.fr