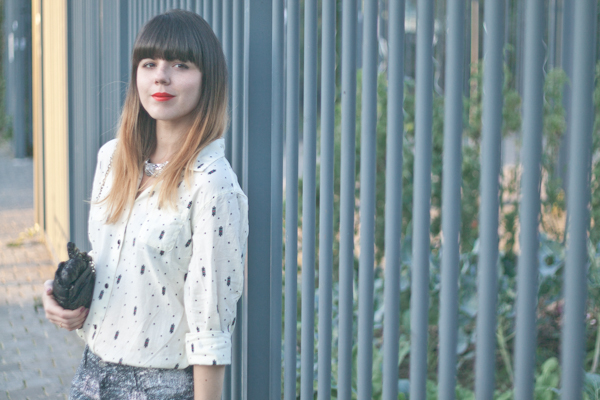 Allez, on reprend le rythme avec ce joli petit look presque intégralement déniché chez PAIA, la chouette
boutique découverte le mois dernier : des ballerines Anniel pailletées noires (parce qu'on jamais assez de ballerines ! ni de paillettes d'ailleurs !) avec un slim IRO à l'imprimé super canon
(mais qui n'amincit pas, ahem…) et une chemise Maison Scotch imprimée étoiles et petits motifs navajo.
Vous remarquerez aussi ma jolie pochette en python de la marque ABACO !
J'ai découvert cette marque parisienne il y a déjà quelques années et j'aime beaucoup leur ligne de sacs en cuir et python, notamment pour la qualité des matières
sélectionnées, les coloris et la fabrication "made in France" !
Aujourd'hui, ABACO vous propose de gagner la même pochette que moi en jouant ICI et en votant pour mon look. Vous
pouvez aussi choisir de voter pour le look d'Emilie (aka The Brunette) ou celui de Margaux (aka Barock and roll) qui vous présentent aujourd'hui sur leurs blogs respectifs deux autres
modéles de pochettes ABACO en python ! Rendez-vous ICI pour le concours ABACO, il vous suffit de suivre les instructions !
Il vous reste également quelques heures pour participer à mon concours d'Automne !
A très bientôt !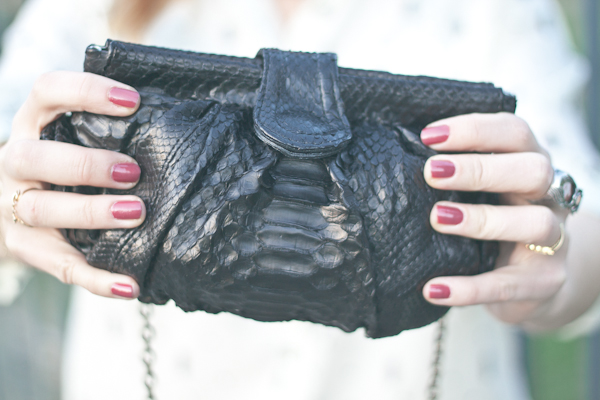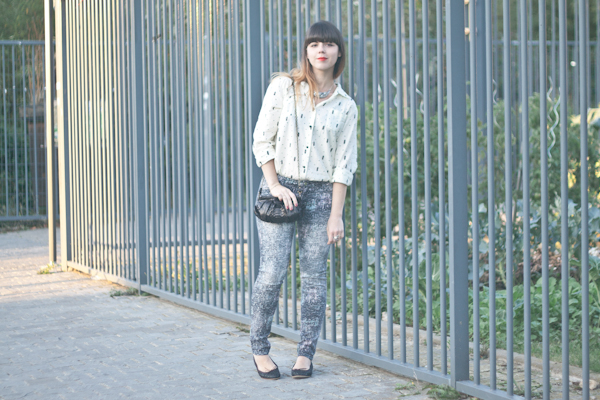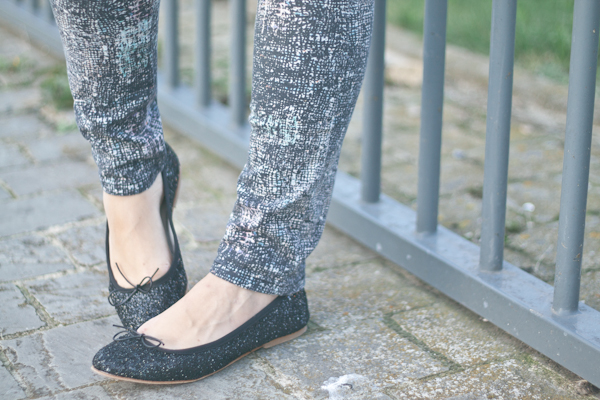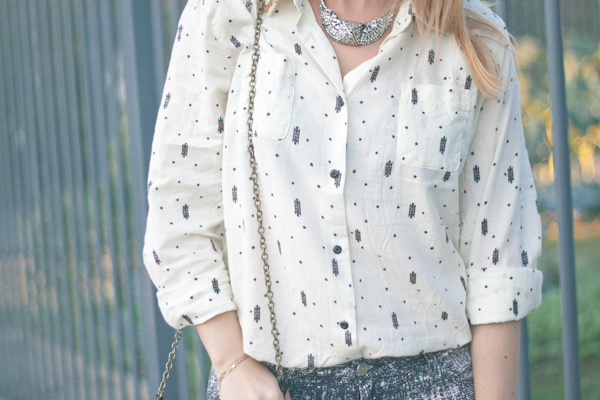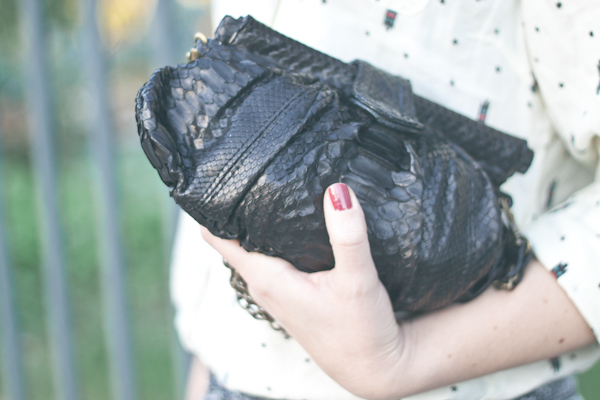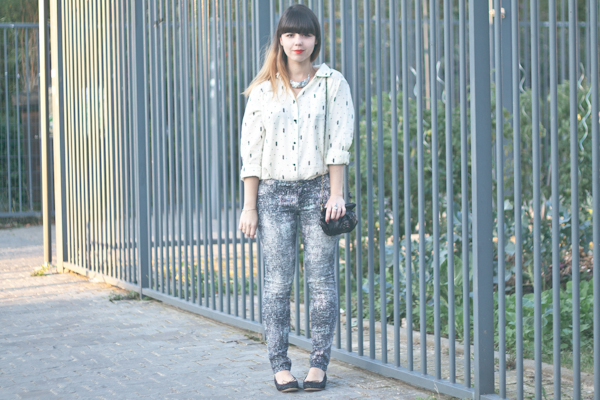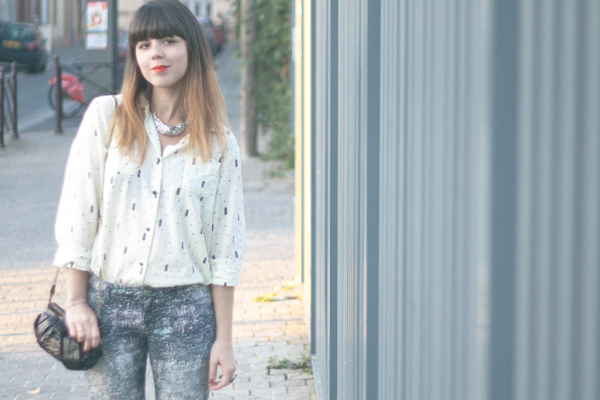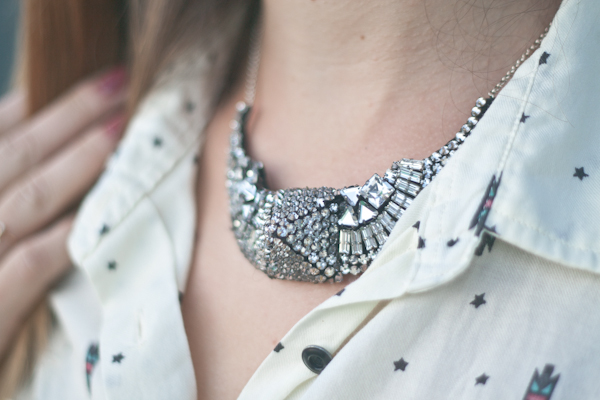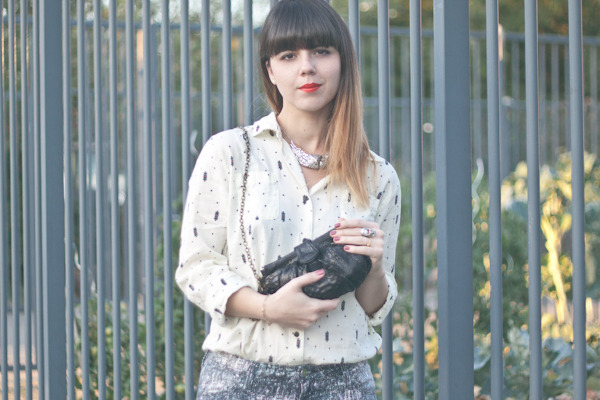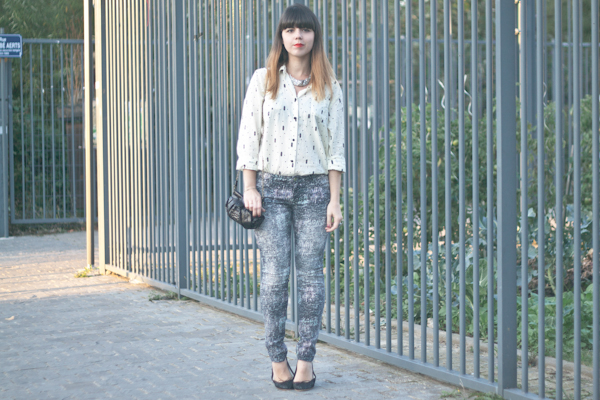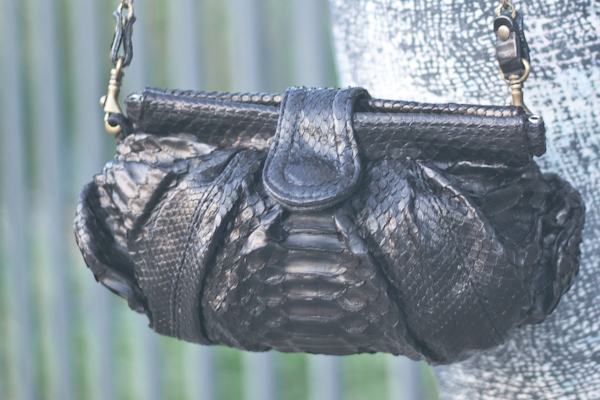 Chemise MAISON SCOTCH via PAIA
Slim imprimé IRO via PAIA
Ballerines ANNIEL via PAIA
Pochette ABACO
Collier L.A. SHOUROUK via Le Corner
Photos : Romain ♥