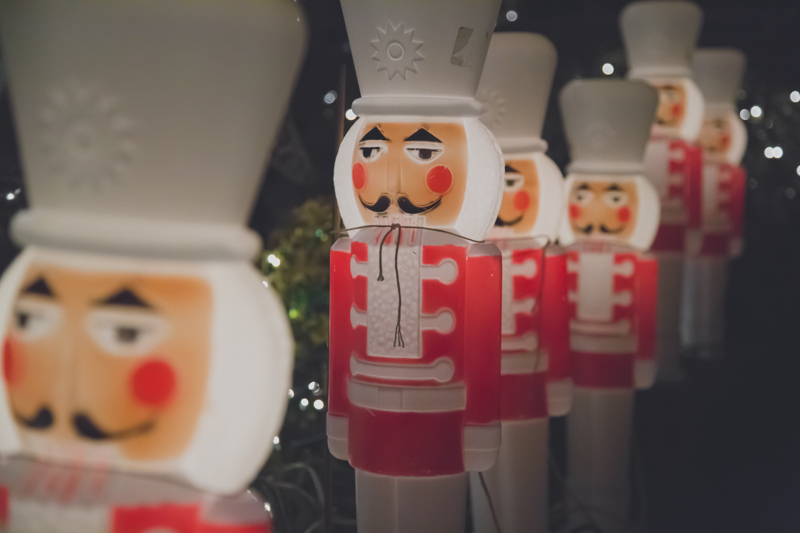 My dear Célinette arrived in New York a few days ago. She always has good plans, and she's the one who told me I should go take a look at Dyker Heights Christmas Illuminations in Brooklyn (her article here). The least you could say is it's really worth the trip!
As she had told me, the people in the neighborhood try to outdo each other by decorating their houses in the most creative or kitsch manner. And that's how this middle-class suburb turns into a magical amusement park for kids… and for grown-ups! All the houses are covered with hundreds of colorful diodes, flashing lights, garlands etc., and the gardens are adorned with life-sized Christmas cribs, giant animated toys and illuminated Christmas trees.
It really reflects the United States.
It's enormous, it's flashy, it's too much, it's crazy, and… it's magical!
So if you ever come to New York for Christmas, you should definitely go there.
To go to DYKER HEIGHTS from Manhattan : you take the R line, you get off at 86th street, then you walk for 10 to 15 minutes until you reach the 10th Avenue. Then you just walk around in the neighborhood and enjoy!!
I hope you'll like my pictures J. It's a real challenge to take pictures at night with all those lights in the dark!
Thanks again to Céline for the good idea!
I'll be back very soon. We will go on with the spirit of Christmas since I have two more giveaways to launch! And for those of you who asked me about the results, please give me a little more time. I will give all the results at the same time. It will be easier for everybody J