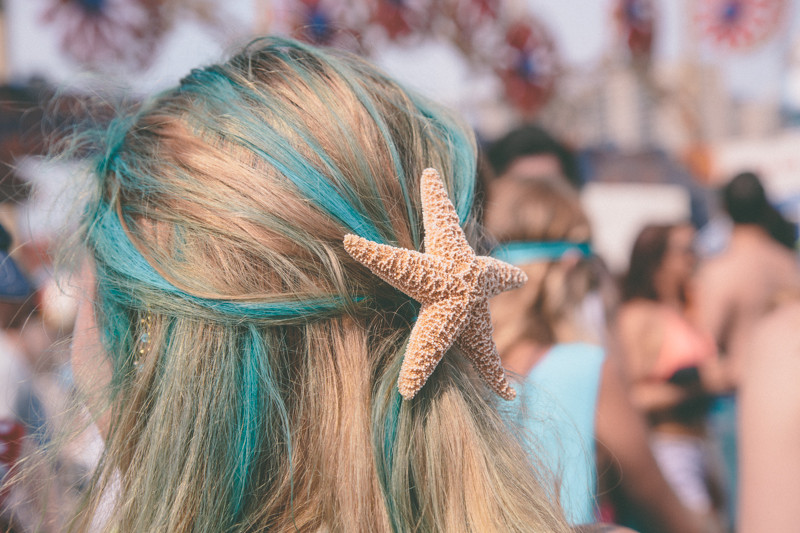 Saturday June 22nd was the traditional Coney Island Mermaid Parade.
Being an absolute fan of Coney Island and its legendary craziness, I was there, with my little camera and an appropriate outfit that I will show you very soon. It was really worth the trip !
Each mermaid was more original than the others, and there was a lot of glitter, fun and good humour. The aim of the event was to raise funds to help reconstruct Coney after the hurricane Sandy ravaged the area last october.
Thousands and thousands of spectators, sometimes as dressed up as the people in the parade, gathered on the boardwalk and on Surf Avenue to celebrate the 30th anniversary of the Parade.
I won't tell you more so you can enjoy my pictures !
Be careful, I tried to select my pictures (I had more than 500 !) in order not to offend the more prudish of you, but you have to know that most of the mermaids were only wearing a little « bodypainting »… !
I'll see you soon for another outfit,
Have a nice Sunday !