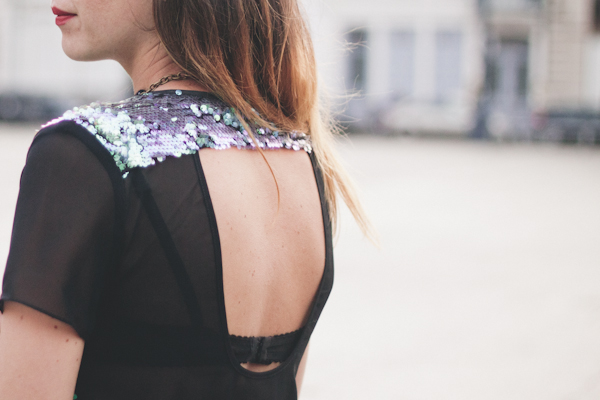 Entre les photos de mariage, les concours de Noël et les looks de vacances, je vous avais promis de vous montrer en décembre quelques tenues de soirée, en prévision
des veillées de Noël et du Nouvel An.
Aujourd'hui, pour le troisième "Outfit of the Night" de cette série, c'est ASOS qui m'a proposé de piocher dans les sélections "Best Night Ever" de leurs jolies égéries, j'ai nommé Azealia Banks, Charlotte Free et Ellie Goulding !
D'abord, il y a une quinzaine de jours, vous avez pu voir ma petite trombine dans une newsletter ASOS arrivée directement sur vos
boîtes mail, où j'avais sélectionné pour les abonnées une tenue à base de sequins et de cuir.
Aujourd'hui, je vous propose également une tenue à base de sequins, de cuir et de paillettes ! Vous le savez j'adore tout ce qui brille, et pour les fêtes, je n'ai
pas peur de ressembler à un sapin de Noël ou à une boule à facettes !
J'ai donc choisi un joli T-shirt en voile recouvert de sequins sur l'avant avec une jolie découpe "dos nu" et une jupe en cuir plissé que je porte avec mes petites
ballerines paillettées et quelques bijoux.
Que pensez-vous de cette tenue ?
(merci pour vos gentils commentaires sur ma robe de mariée, je suis vraiment contente que ça
vous ait plu ! Les autres photos de cette journée spéciale bientôt, d'abord, on a un programme de Noël à continuer dès demain ! Rendez-vous pour un nouveau concours et les résultats des deux
précédents !)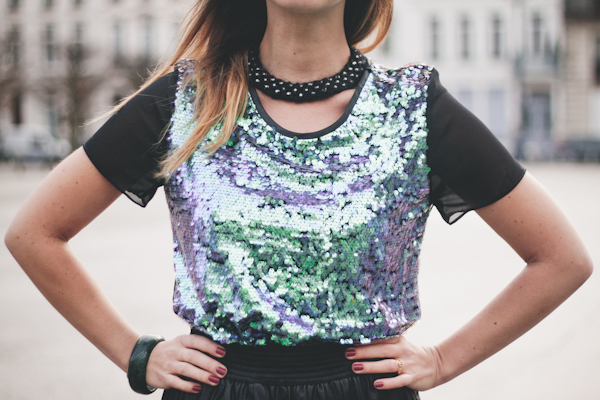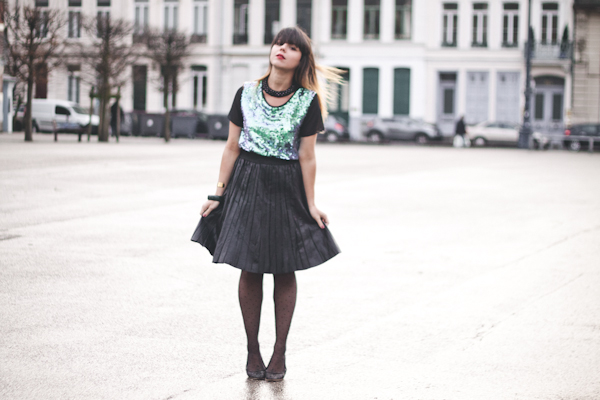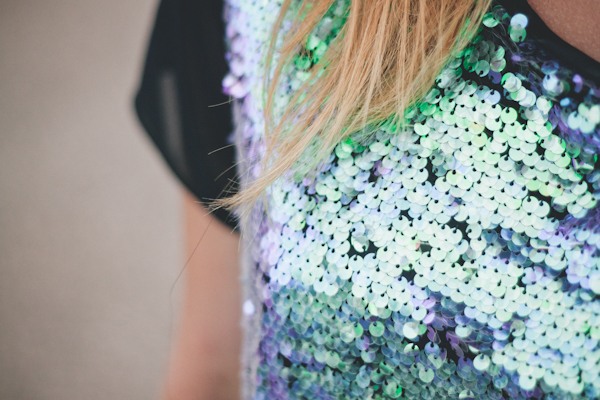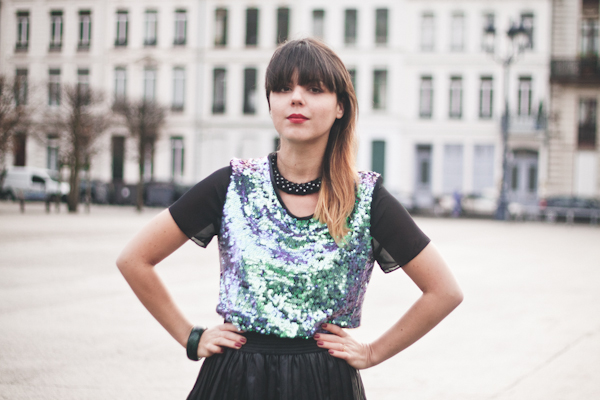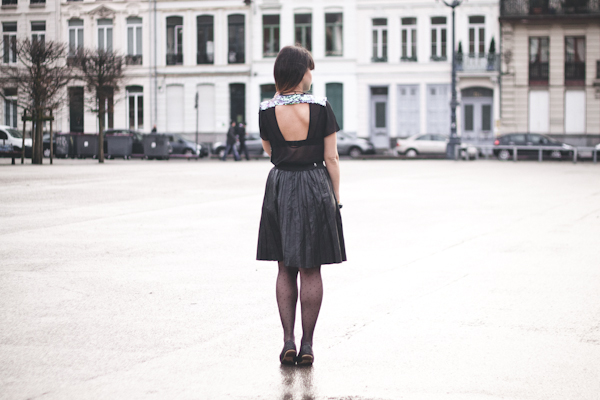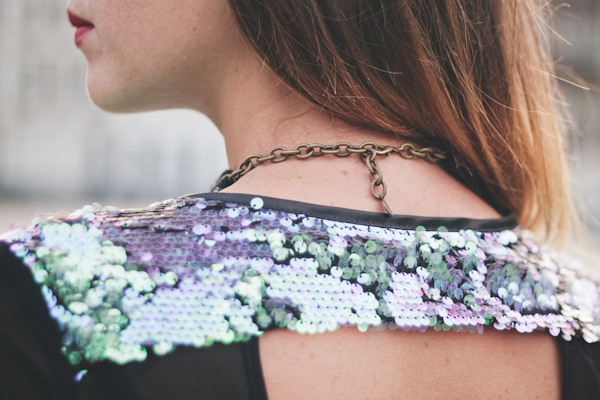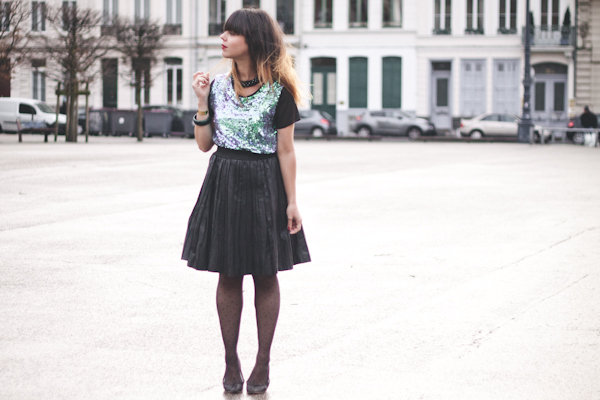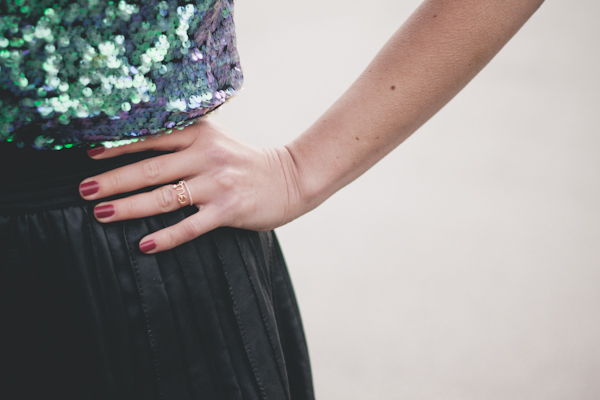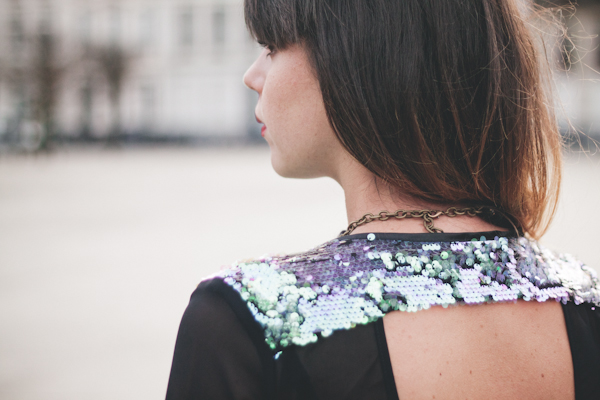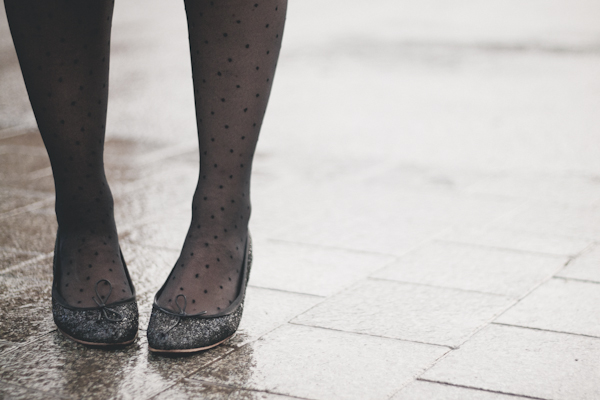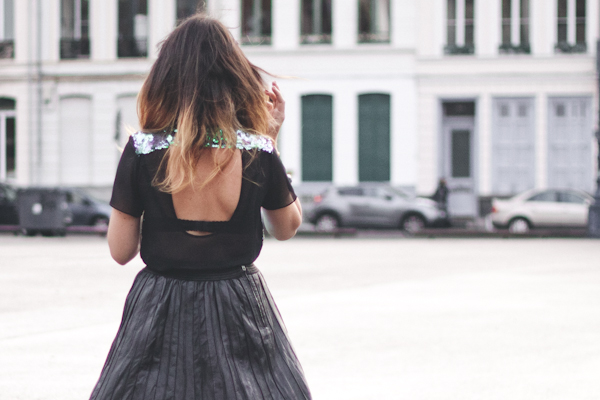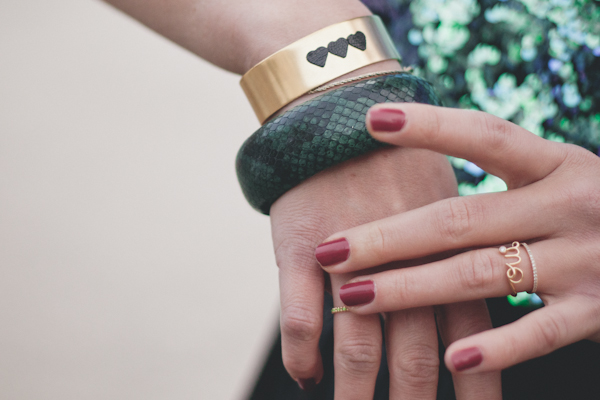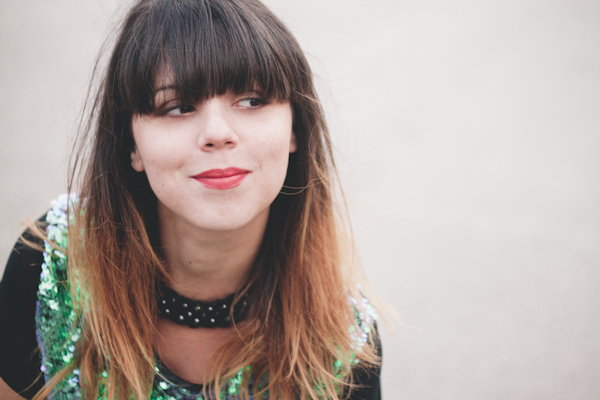 T-shirt Lashes of London sur ASOS
Jupe en cuir plissé ASOS PREMIUM
Collier Angora Katherine Kingué
Ballerines ANNIEL via PAIA
Bracelet Python, souvenir du Sénégal
Bracelet CHRISTELLE DIT CHRISTENSEN – AUTRESHOP
Bague de fiançailles OUI – DIOR et Alliance PRINTEMPS JOAILLERIE
Photos : Romain ♥