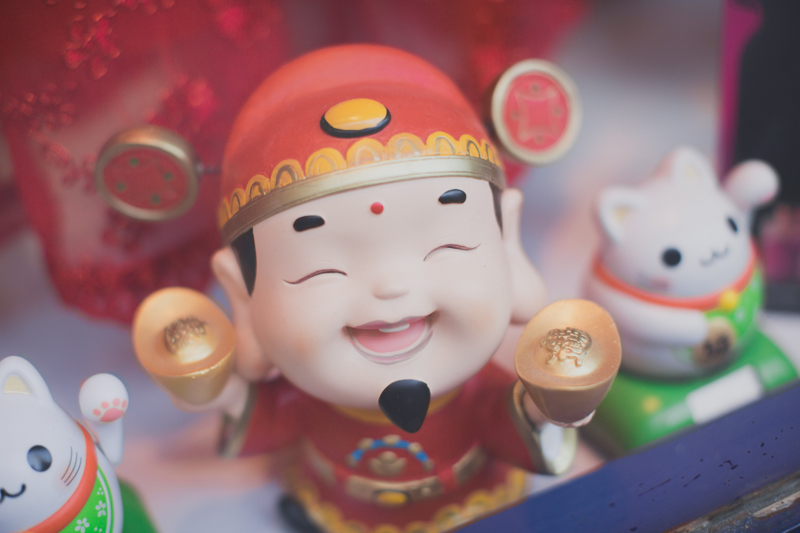 Here is today's little outfit, shooted in Chinatown ! A few pictures of this amazing neighbourhood, since I know you particularly appreciate my articles when I add pictures of New York – and a little bird told me you're gonna like these kawaï images !
It was so hot when we took the pictures that I was in a « no make up mood » (sweating under my foundation : no thanx !). I'm wearing part of what I bought on sale : a little silk dress, very light, with a palm tree print, perfect for this kind of tropical weather, which I had a crush on while browsing Place des Tendances website, a and pair of pretty sandals with a glitter bow on it from Mellow Yellow, that are part of my wild purchase on Sarenza (I bought four pairs of flat sandals – yes, four ! I have to say I can hardly resist a discount price. Moreover, they are very different from one another and totally complement each other… I know, I'm weak…). I will show them to you very soon.
I leave you with the pictures. Don't forget the Roseanna contest to win a bathing suit !
Have a nice week-end, see you soon !
Des Petits Hauts Dress via Place des Tendances – Mellow Yellow sandals via Sarenza