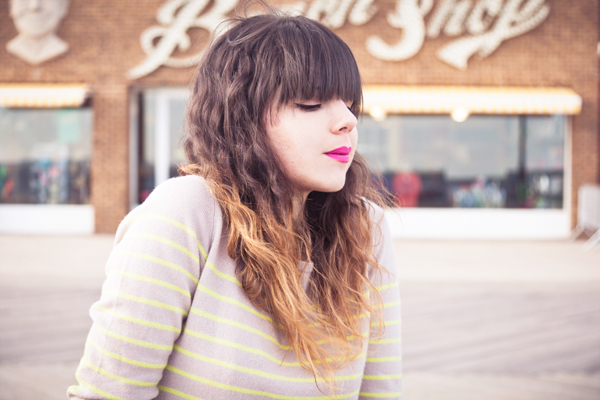 Today's photos were taken by Camille Marciano, a lovely young photographer studying in Canada who payed me a 3 days visit last week. I'm looking forward to showing you the cool shootings we made together !
First of all, Coney Island !
Coney Island's amusement park re-opened a week ago and I've been there three times already ! This time, I was with Camille for this rather funny photo shoot during which we had to fight against the cold AND the wind that was blowing so hard !
As you know, Coney Island is quite my favorite place in the world ! I fell in love with this place when I first came here two and a half years ago, and Romain's proposal last june just finished making me absolutely mad about this magical place, where I now have one the most moving memory of my whole life.
And I have to say that when you live among Manhattan's buildings, escaping within an hour via the F lign, up to this old fashioned haven to feel the wind on your face and contemplate the ocean really feels like fresh air ! The sensational amusements and the Wonder Wheel only make this endless beach – which is so good to walk on – even more interesting and charming.
Well, yes, there was the Sandy hurricane, and there is a lot of work in progress. The famous peer from the movie Requiem for a Dream is closed ; the sea front restaurants, that were completely destroyed, now smell of fresh paint, and I miss the flaking paint that gave them this outdated sweetness.
But Coney still remains Coney, this little gem in South Brooklyn, smelling of cotton candy, where it is so good to escape from time to time…
I hope you'll like both Camille's pictures and my outfit ! For once, on Camille's advice, I hadn't straightened my hair, so you're seeing my real hair, with its unmanageable wave !
See you soon, have a great week !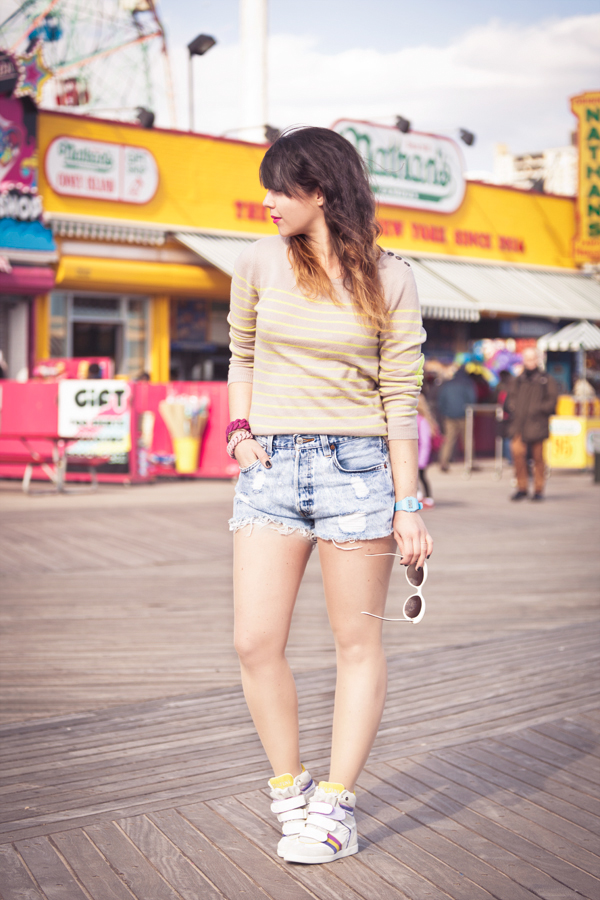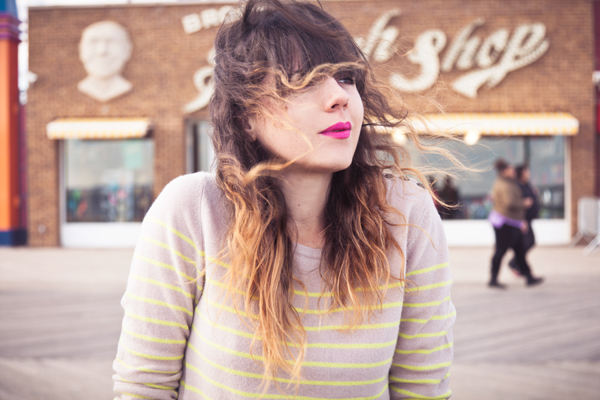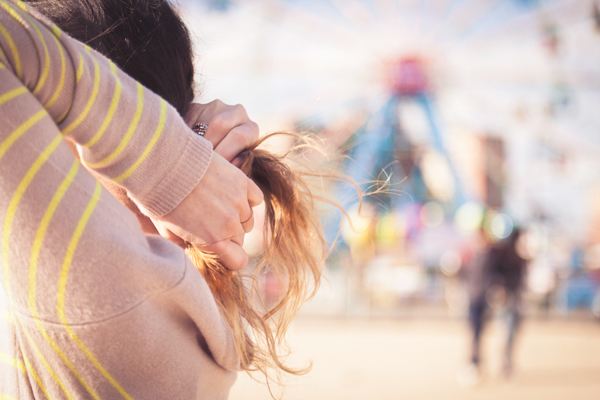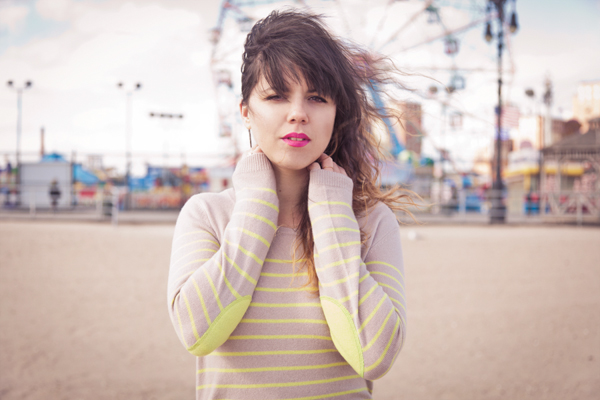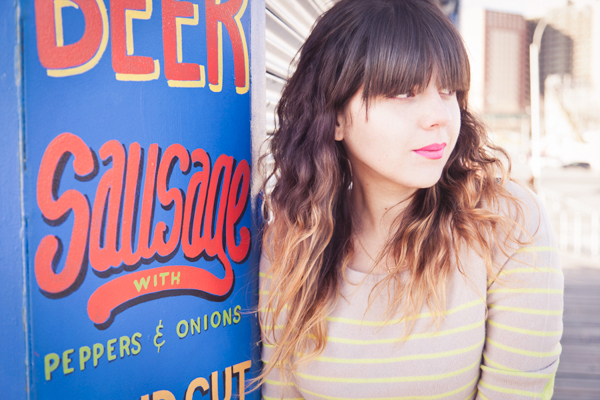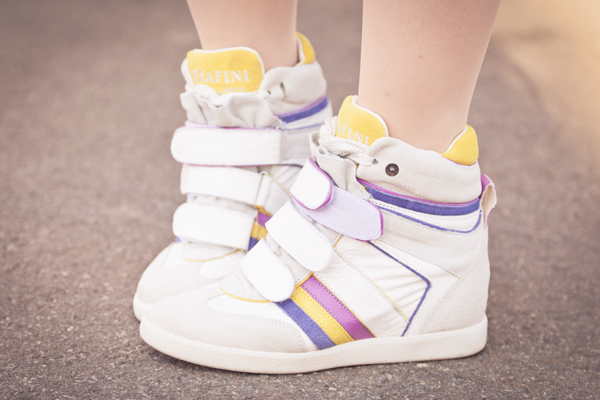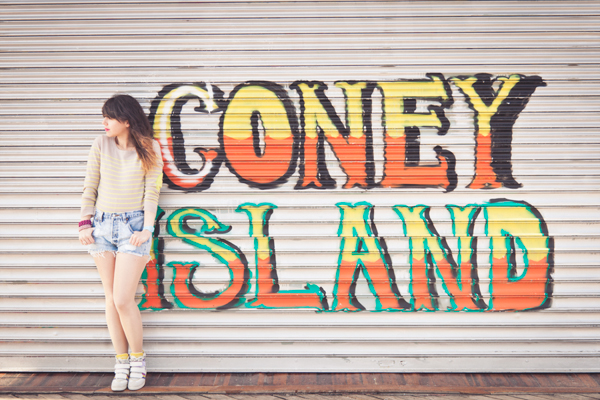 Marinière beige et jaune fluo PAULINE x MOOD BY ME
Short URBAN RENEWAL Levis 501 URBAN OUTFITTERS
Baskets compensées SERAFINI via BASALT.fr
Bracelets Marc by Marc Jacobs
Montre Casio