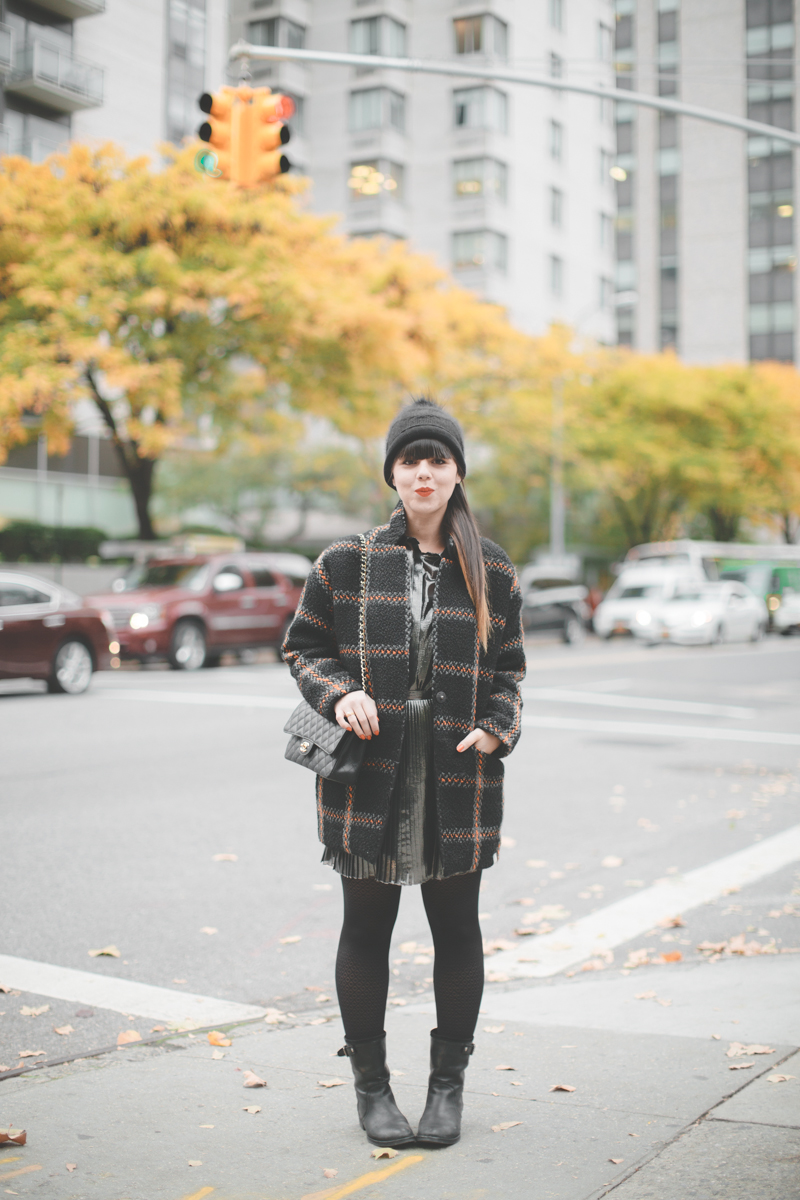 Only 28°F yesterday morning, and I caught a big cold on top of it! And yet I went out to take these pictures – sorry if I look tired.
A few words about my coat : it might just look like a big oversize wool duffle coat, but it's actually hiding a very warm quilted lining!
As for my bag, we'll talk about it later this week. I believe it deserves a better introduction.
Thank you sooooo much for all your comments on the blog, Instagram, Twitter and Facebook after my article about my wedding. I was very moved. I'm glad you liked it and I'm really happy I decided to share this with you.
See you very soon!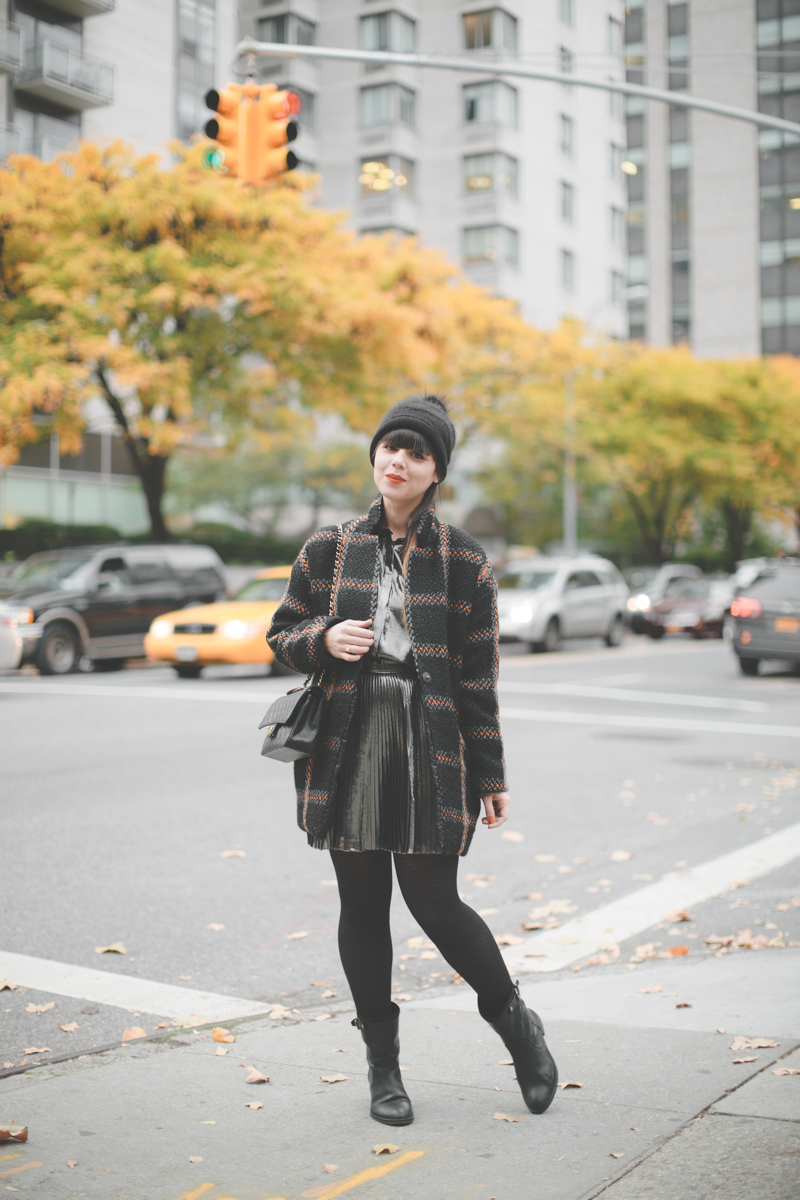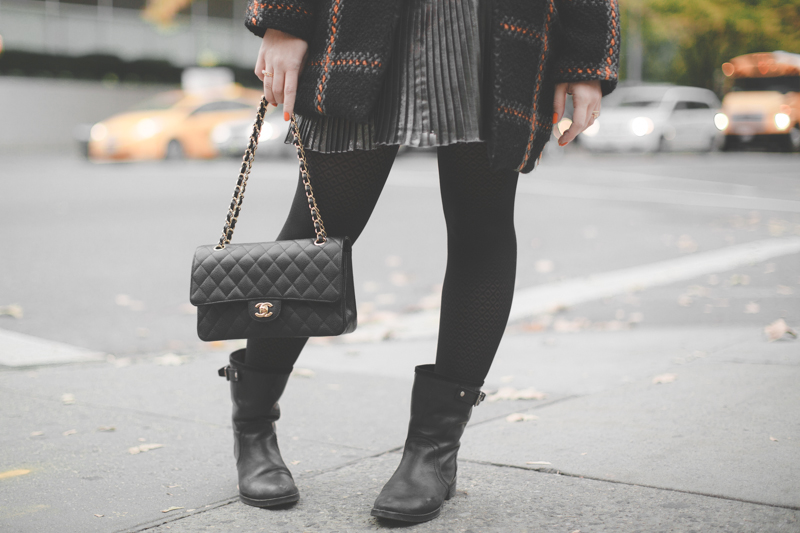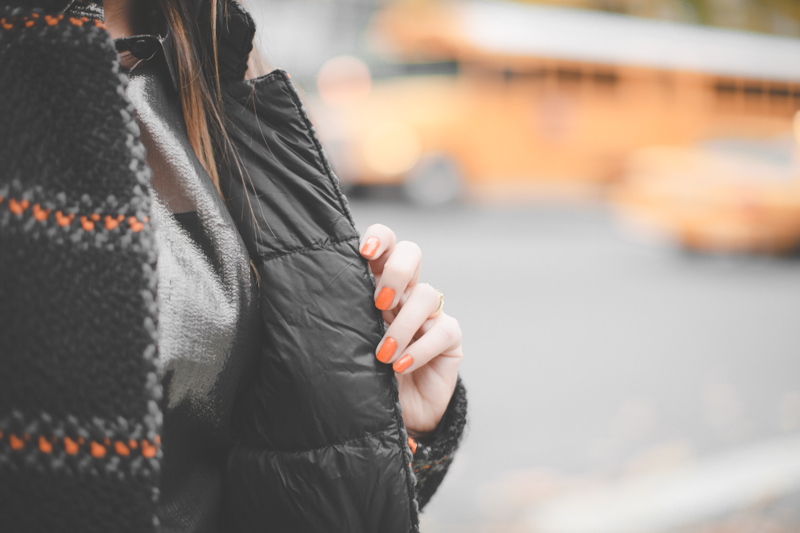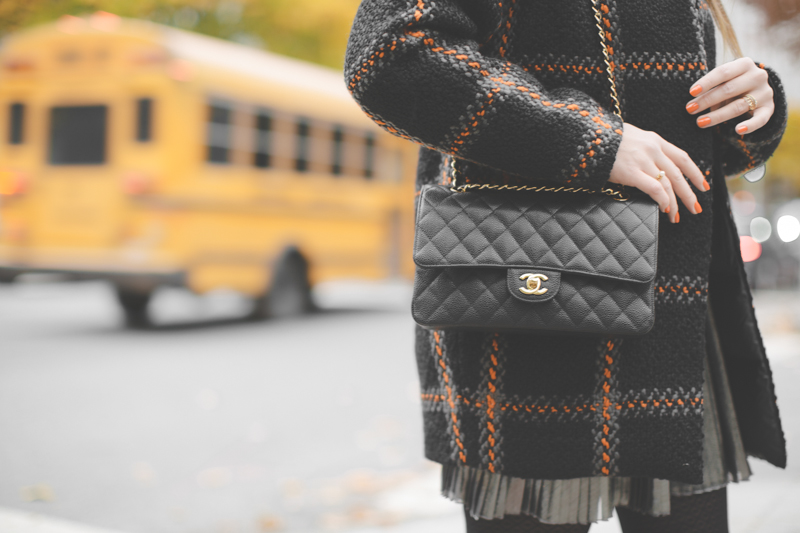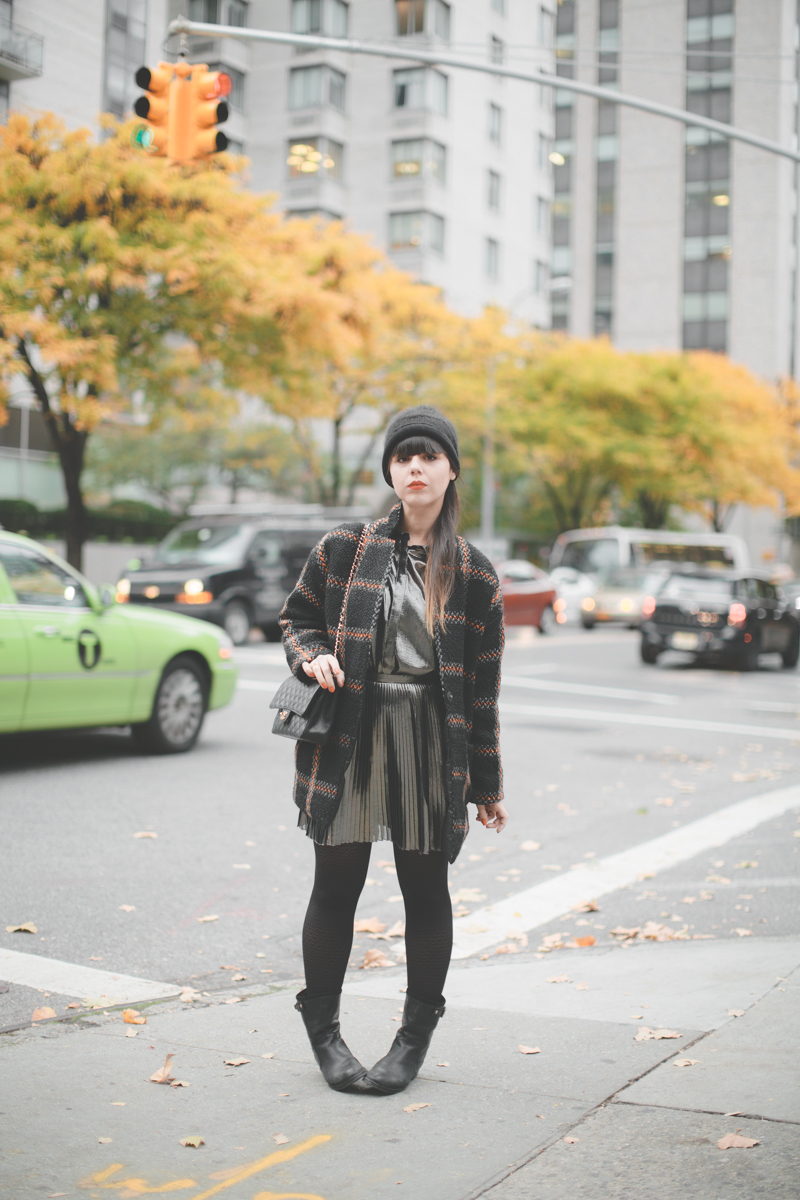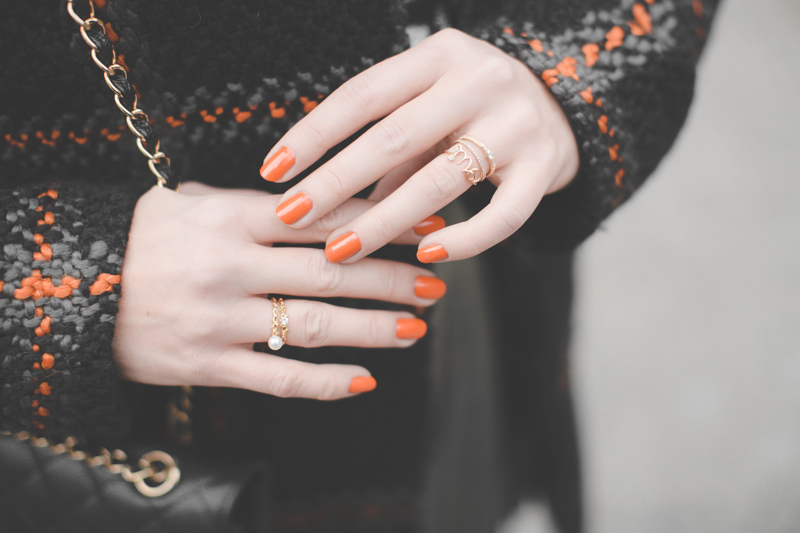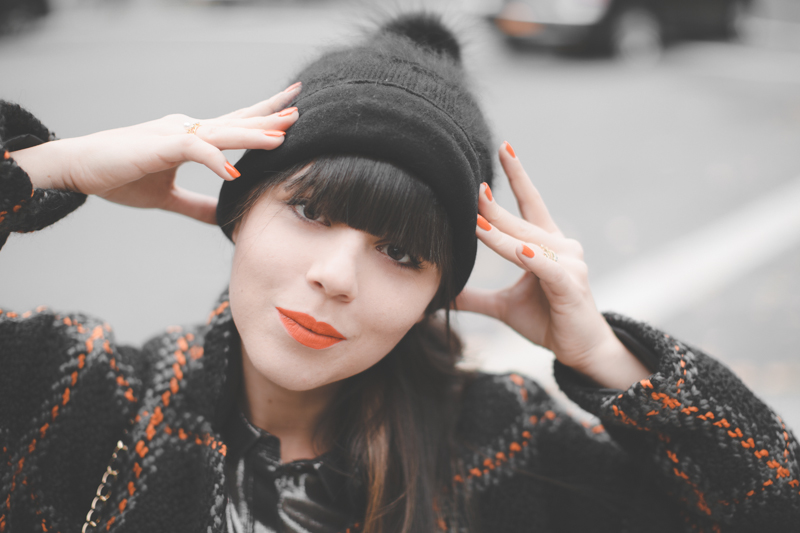 Shirt and skirt : AND OTHER STORIES – Coat : GERTRUDE – Beanie : PIPOLAKI via BLUE MELON – Boots IKKS – Tights ETAM Jolies Jambes – left hand rings  : DIOR – MAUBOUSSIN – PRINTEMPS JOAILLERIE – right hand rings : CHIC SICK CHIC via PULOMA – CHANEL Flap bag (I'll tell you the story soon) – Nailpolish : KURE BAZAAR – COQUETTE via EKYOG