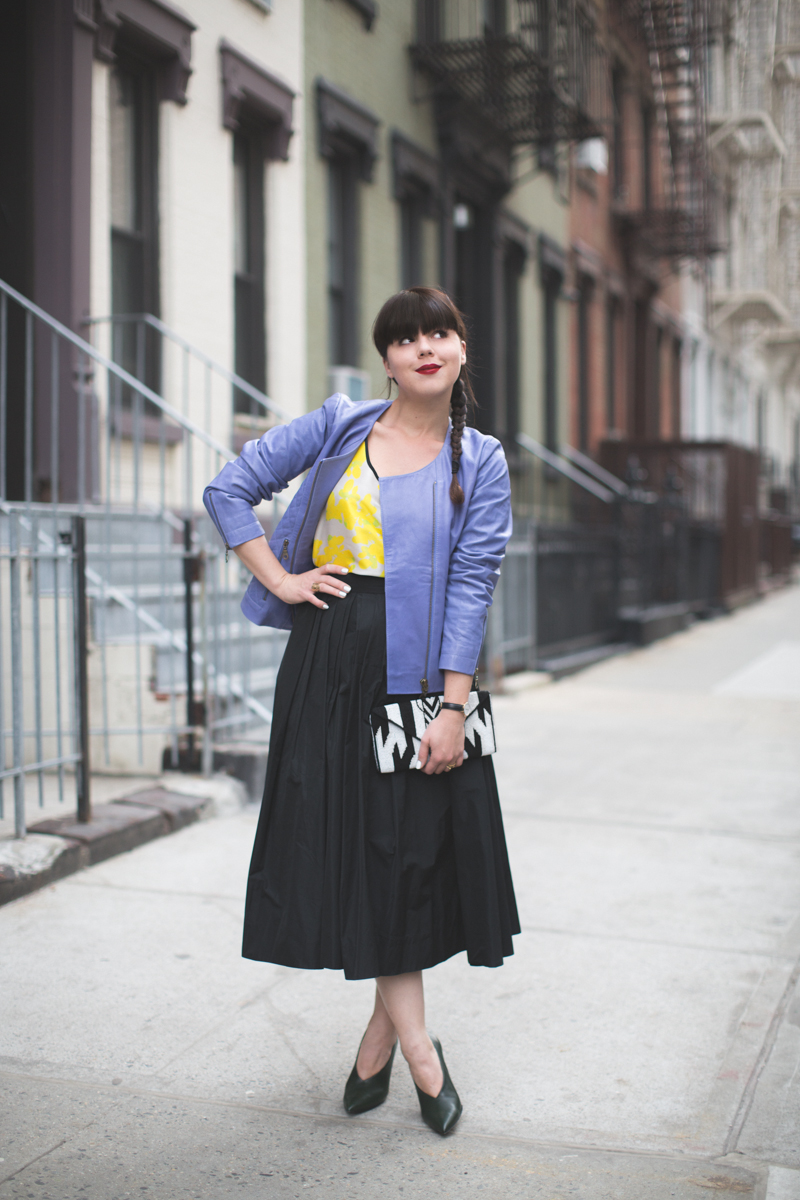 A spring outfit to end the week! Temperatures climbed back to normal and I can finally wear some of the things I brought back from Paris!
I'm wearing a silk top and THE TARA JARMON black skirt that was missing in my dressing – I love those swirling skirts and I didn't have a black one ; a lavender leather jacket by EKYOG that I'm crazy about, a beaded BA&SH clutch and a pair of beautiful forest green stilettos from LES PRAIRIES DE PARIS.
I hope you'll like this outfit. As you can see, I'm a little obsessed with yellow these days – but I cure myself.
Don't forget to take advantage of the week-end to take your chance in the first #PFB5 & POLABOX ID contest here on the blog, but also on Instagram here or when looking for @paulinefashionblog!
Have a nice week-end!
—
TARA JARMON silk top and skirt- EKYOG Lavender leather jacket – BA&SH clutch – LES PRAIRIES DE PARIS shoes