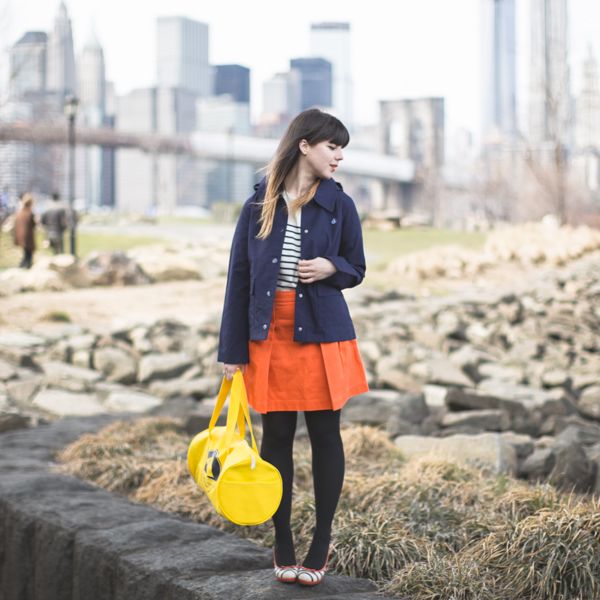 To start the week, here is a little shoot we made during a Sunday walk along the East River side, with a view overlooking Manhattan's magnificent skyline and the famous Brooklyn Bridge !
It is an almost totally Petit Bateau look, so that I could proudly fly the flag for one of my favorite French brands because, even though I live on the other side of the Atlantic, I remain faithful to my favorite brands ! So… I'm wearing an A-line skirt, a sailor's tshirt from the collaboration between Petit Bateau and Kitsuné, a navy blue windproof jacket reminding me of the ones I was used to wear as a little girl, and I'm carrying a yellow bag !
Ready for a happy trip by boat ? Well… yeah… as it so happens, that would be a subway trip ! Have a great week, and see you soon !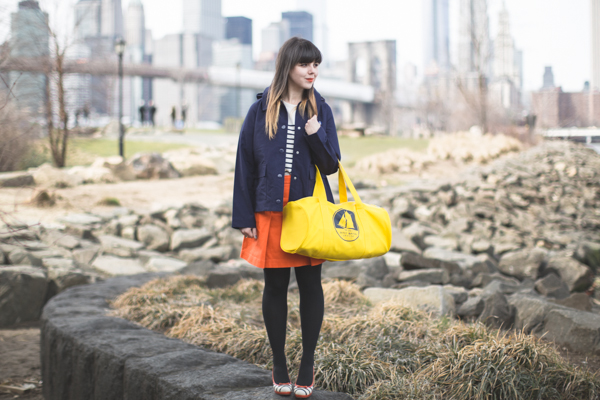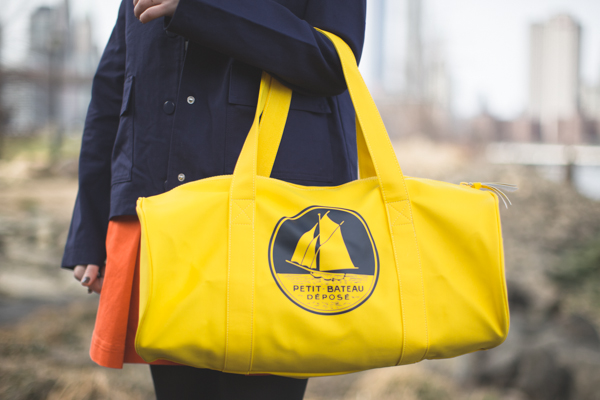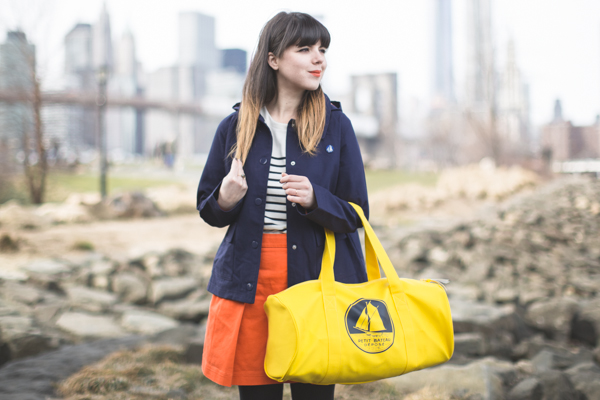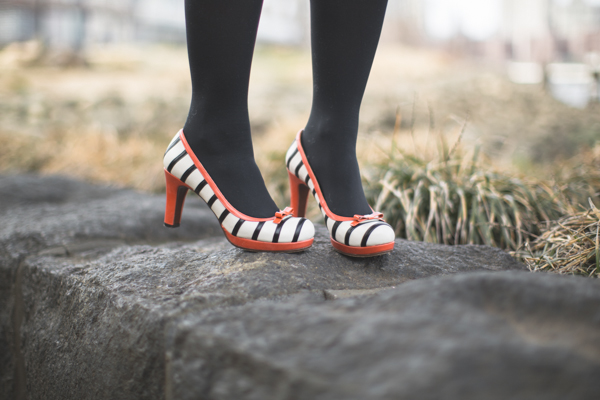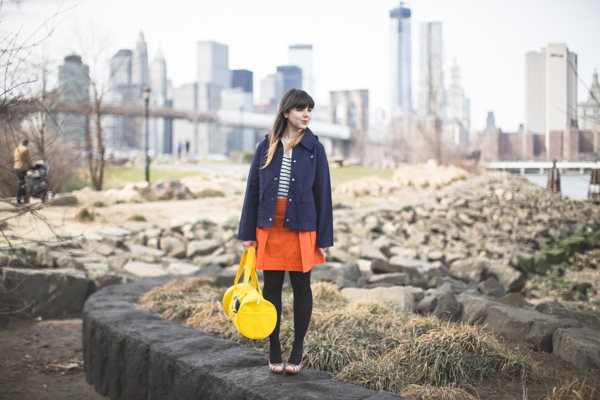 Coat, skirt and bag PETIT BATEAU
Sailor style Sweater PETIT BATEAU x KITSUNE
Navy Stripes pumps CHIE MIHARA
Pictures : Romain ♥