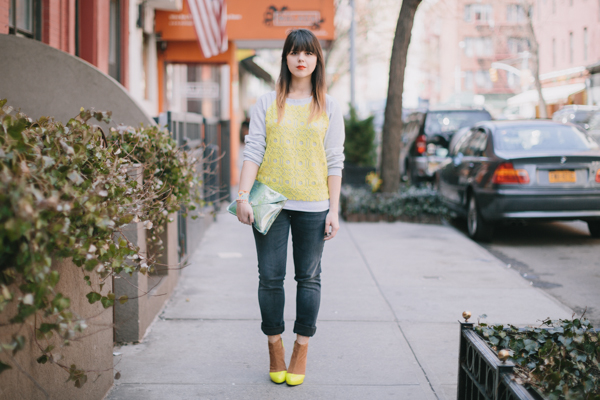 A rather casual look with a touch of neon colors : an outfit as I like them, comfy but with strong pieces that can't go unnoticed ! I already told about the low boots from my collaboration with Mood by me : here there are in a real situation !
Needless to say how much I love them, but please notice how they perfectly match my new neon lace Anthropologie sweatshirt (by the way, having an Anthropologie shop only a few subway stops from home : a torture for – please choose the right answer – self control / your wallet, but a delicious treat for your eyes !
Ok, I have to go now.
See you friday for a rather cool article… Stay tuned !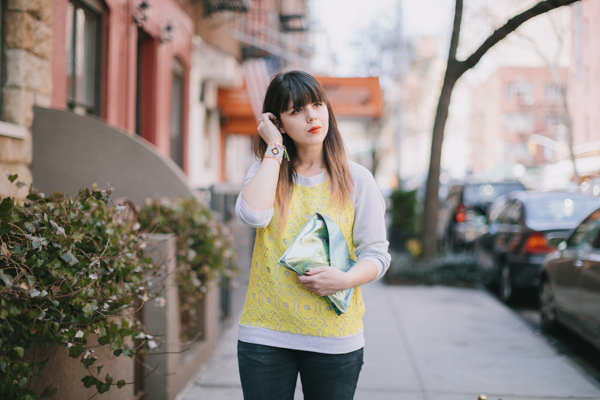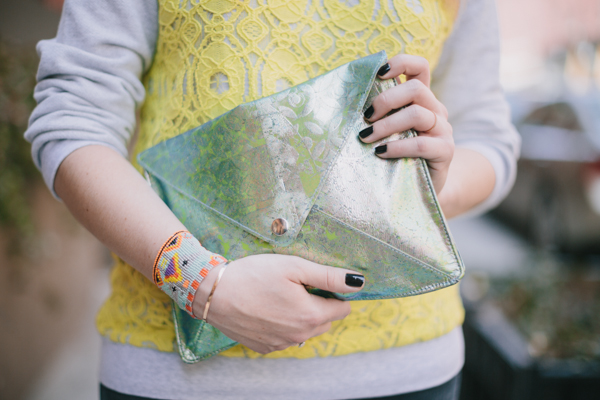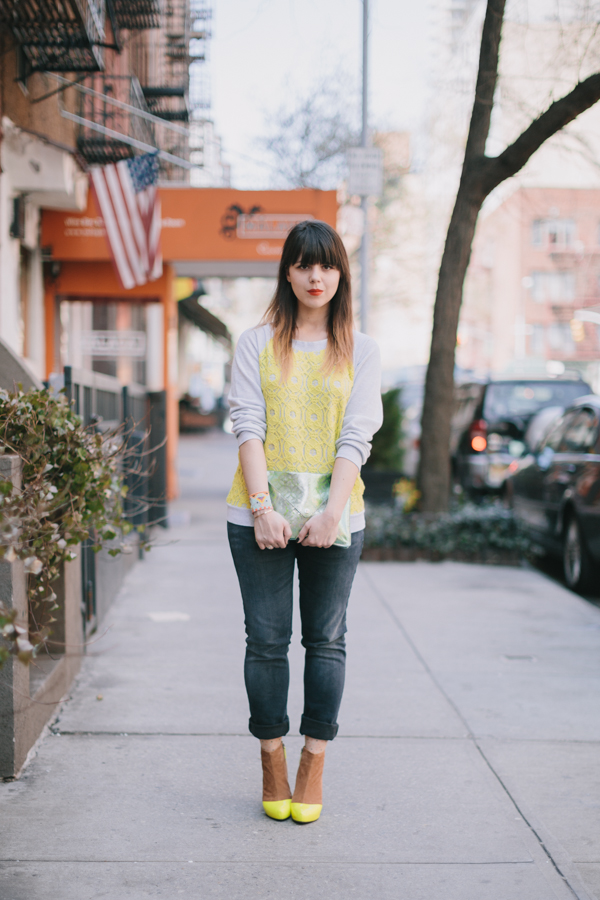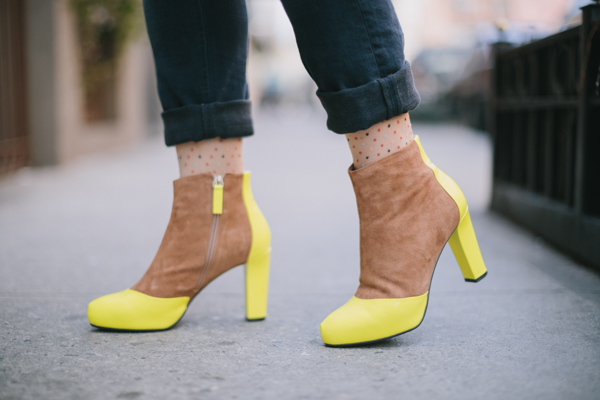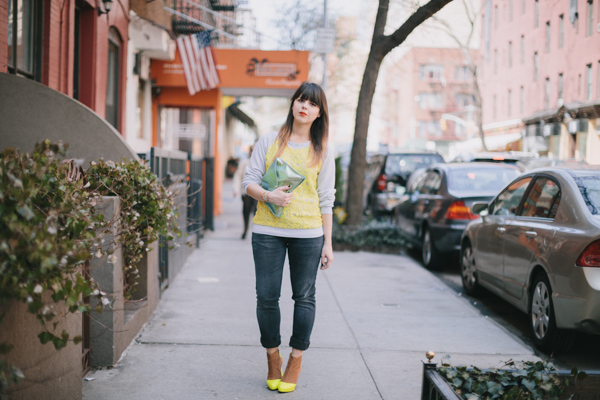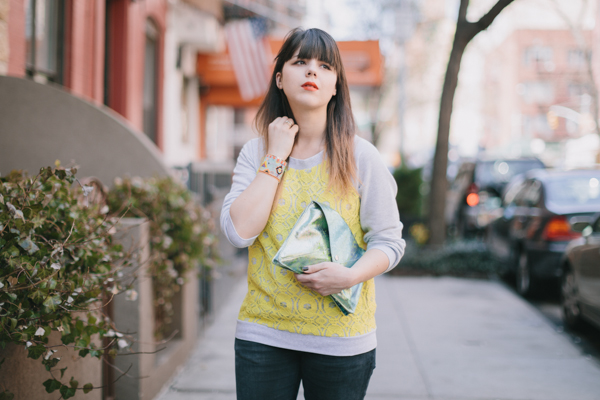 Lace Sweatshirt ANTHROPOLOGIE
Jeans NUDIE via SOJEANS
Boots PAULINE x MOOD BY ME
Leather clutch J'D CRUZ via Young British Designers
Rings DI GIORGIO
Bracelet HIPANEMA via MyFashionLab
Polka dots tights WOLFORD
Pictures : Romain ♥