SPECIAL GUEST : Cécile alias Romy, my best friend !
I'm so glad to have spent time with my sweet russian doll this week end !!
but no time to write a story : just look at the pictures in the Outfits & Pictures section !
PS : Don't you love my shoes ?

INVITEE D'HONNEUR : Cécile alias Romy ma meilleure amie !
Je suis trop ravie d'avoir passé du temps avec ma ptite poupée russe ce week end !!
Mais pas le temps pour une longue histoire : regardez les photos dans la rubrique Outfits & Pictures !
PS : mes pompes ne sont-elles pas adorables ?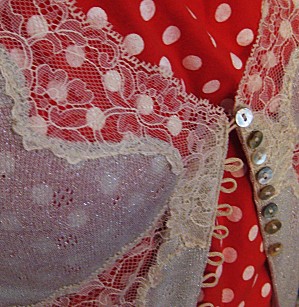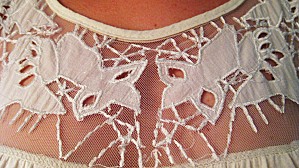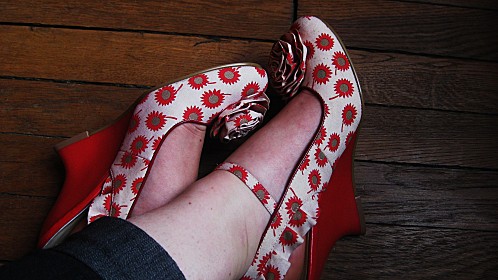 Cécile
:
Kookaï Lace Cardigan
Polka dots top
Grey curdoroy skirt
Vintage Red Leather and Snakeskin low boots
Pauline :
H&M Lace dress
Zara Jeans
Jeune et Jolie for André Platform Shoes (I LOVE THEM I LOVE THEM I LOVE THEM !)
H&M red bangle