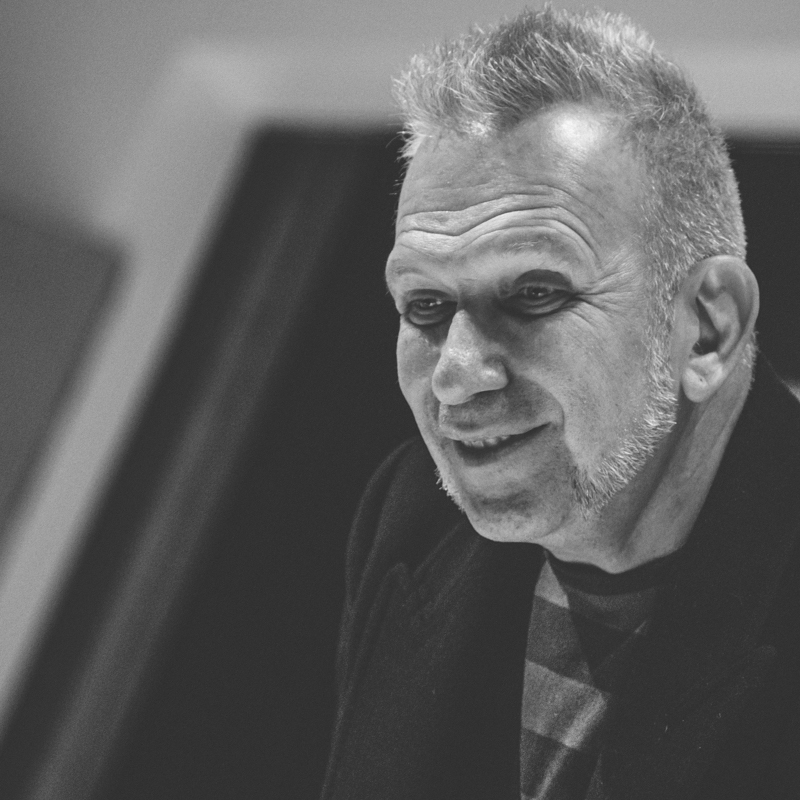 After Montreal more than two years ago, and Rotterdam in last February, I visited the Jean-Paul Gaultier exhibition for the third time at the Brooklyn Museum last week.
You know I love this exhibit, and I almost know it by heart now : the Madonna corset, the Nana teddy bear on which Jean-Paul Gaultier created his first prototype of cone bra when he was a child, the models animated by a three-dimensional process on molded faces, and many other things. What is really nice – especially when it's your third visit – is that they add surprises and new stuff! Moreover, before the opening to the public, I had the privilege of a guided tour by Thierry Maxime Loriot, who created the exhibit with Jean Paul Gaultier and whom I had met before in Montreal and Rotterdam. Then I attended two conferences by Jean-Paul Gaultier himself : one about the exhibit and the other one about Le Mâle fragrance. We'll talk about it soon.
Listening to Jean-Paul Gaultier telling stories about his childhood was priceless! His early fascination for fashion through the movie "Falbala" and his grand-mother's corsets, the beginning of his wonderful career, his encounter with Madonna, his lasting success, his inspirations… He looked like a child with sparkling eyes and spoke with an adorable and cool French accent.
Here are some pictures taken in Brooklyn ! The exhibit will run until February 23rd 2014 before crossing the Atlantic to Europe (more info here).
To see more pictures and read my previous articles on this exhibit, please read :
– The Fashion World of Jean Paul Gaultier, from the sidewalk to catwalk, ROTTERDAM KUNSTHALL
– La Planète Mode de Jean Paul Gaultier, de la rue aux étoiles, MUSEE DES BEAUX ARTS DE MONTREAL (vidéo Youtube de juillet 2011 ici)
Have a nice long weekend!