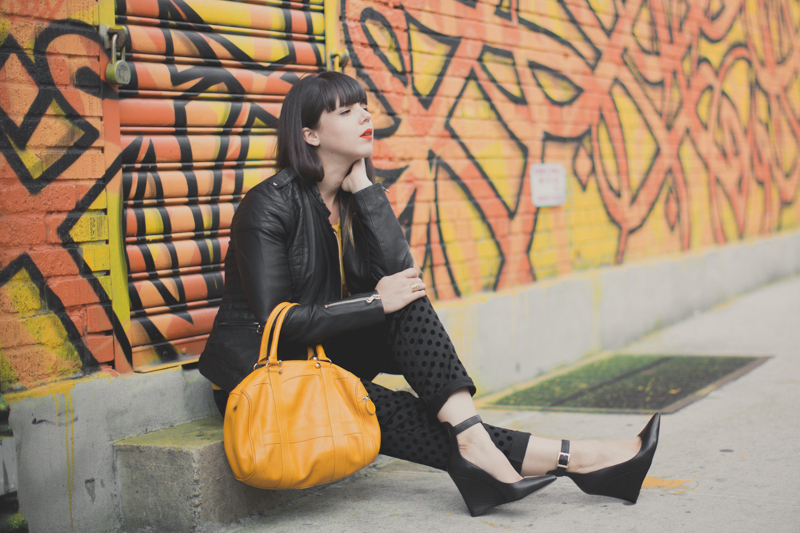 No, no! This is the second article in a row but don't get wrong, taking pictures in front of graffitis isn't my new obsession, just a lovely coincidence!
After shooting in front of the gorgeous "pop art – comics" wall in Bowery street, we came across this yellow and orange wall, that perfectly matched my outfit of the day : black and mustard! I'm wearing two clothes from MADEMOISELLE R : a little sweater and pants with dots (one size bigger than mine for a boyfriend aspect). I had never thought of mixing two dot prints, and I just love the result! I added my favorite stilettos of the moment, a gorgeous IKKS Pure Edition leather Biker Jacket and my dear MYSUELLY mustard bag.
I hope you'll like this outfit!
One more thing : many of you are asking me about my favorite lipsticks, so I'm gonna write a little article for you on the subject, ok?
See you soon!
Polka dots pants : MADEMOISELLE R – polka dots knitted top MADEMOISELLE R – Handbag : Alex Medium MYSUELLY – Leather sleeveless biker jacket : IKKS Pure Edition – Shoes : RIVER ISLAND