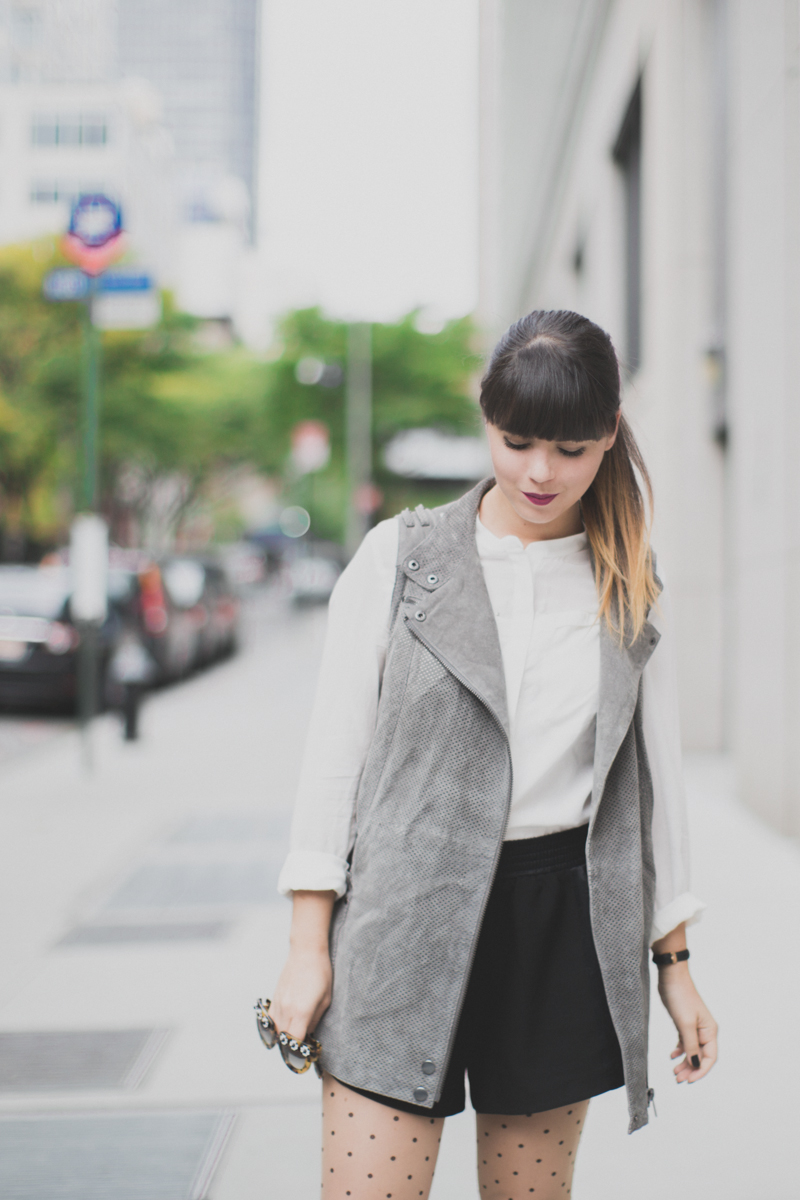 A little sunny autumn outfit with black, white and mouse grey.
I'm wearing MAJE boxer shorts that I bought at the end of the summer and that I've been wearing a lot since then. It's very easy, it matches everything, and its sportswear aspect is contrasted with satin bands on the side. It can be worn as a casual chic day outfit (like today with boots and a nice shirt) or to go out at night, with heels and a fancy top for instance.
More attention should be paid to my sleeveless grey perforated suede Biker Jacket (perfecto in french, and it litterally is a perfect one, right ?). But I think the pictures speak for themselves.
As for my purple lipstick, I'll tell you more about it in the next article!
Sorry, no colorful street art in the background this time, but just the 68th street, close to where I live. I told you not to get used to it! Hope you'll like it anyway J
See you soon.
Silk shirt : IKKS Pure Edition – Sleeveless Suede Biker Jacket : RIVER ISLAND – Shorts : MAJE via Place des Tendances – Polka dots tights : WOLFORD – Boots : IKKS – Sunnies PRADA (Poeme Irregular Flowers)