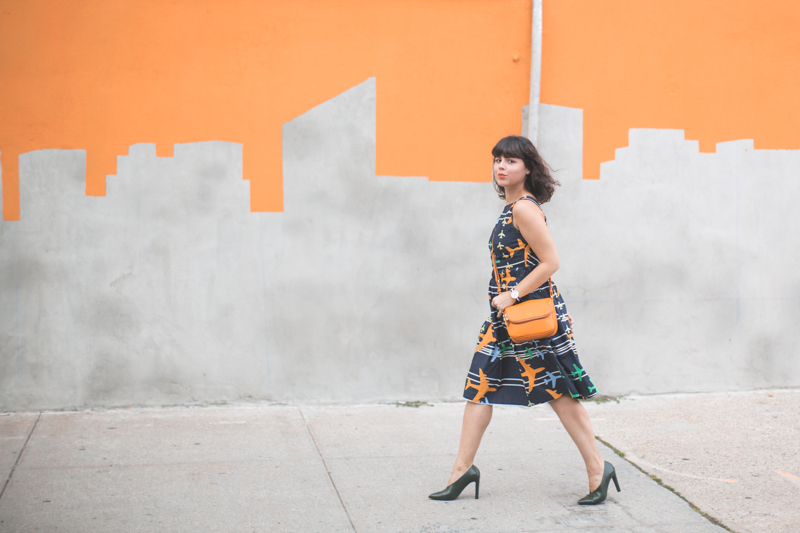 A little outfit post before we start with articles about Australia… mostly because I really wanted to show you my new hair cut in its "natural wave" version!
Many of you told me you approved this change when you first saw it here, but I only get this perfect brushing when I'm back from the hairdresser. So please tell me how you think it looks "in real", with my rebel waves.
We were wandering in the street when we say this beautiful orange wall and its grey concrete skyline.
Perfect to match my Tara Jarmon "plane" dress, and my little Fossil bag, don't you think?
I hope you'll like the pictures!
See you soon for our first Australian destination : Melbourne!
—
Robe TARA JARMON – Sac Preston Small FOSSIL – Escarpins LES PRAIRIES DE PARIS – Montre Classic Glasgow Lady DANIEL WELLINGTON