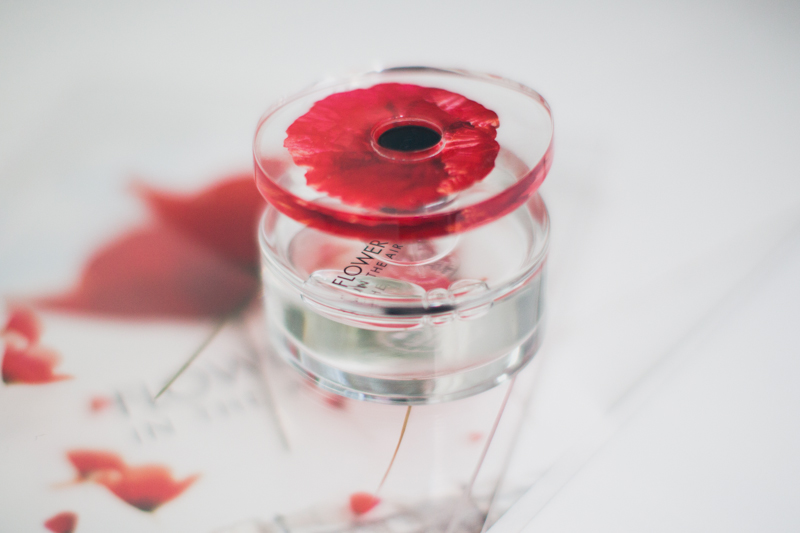 We all know Kenzo's fragrance « Flower », and its emblematic poppy.
With « Flower in the Air », the new fragrance by Kenzo, the delicate red corolla blows in the wind with only one ambition : flowering the sky.
Even though the poppy is still in the bottle, this time it's without a stem, and seems to have landed like a butterfly on the water. The juice is feminine, sensual and light as a feather : rose, raspberry, pink peppercorn, magnolia and gardenia.
I hope that you will like my pictures, and that they will make you want to … READ MORE